Torturers Break Lion Cub's Legs So That It Won't Escape While Posing For Tourist Pics
A lion cub's hind legs were intentionally broken by its torturers so that it could not run away while tourists took pictures with it on Russian beaches, reported Metro.
Simba, the cub was only a few weeks old when he was snatched from his mother and forced to pose for pictures with tourists. As he grew older and bigger, his legs were broken so that he would stay put. Very quickly, his health deteriorated and he suffered severe injuries to his spine that left him close to death.
The poor creature was then dumped in a dirty, cold barn in the Russian region of Dagestan where he starved and was hardly able to move.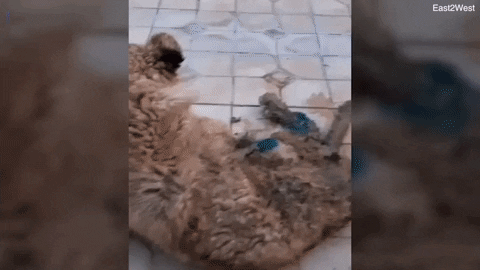 Russian President Vladimir Putin heard about the shocking news and personally ordered for a criminal probe into the cruelty Simba experienced.
Rescuers found Simba weak and emaciated as he winced in pain while struggling to clean himself. He also suffered "pressure sores, intestinal obstructions, and a wasting of muscle to his hind limbs", as reported by Daily Mail.
Simba was then brought to specialist vet, Karen Dallakyan, who said the animal had suffered "an ocean of pain from humans".
"Evil photographers break bones like this so that wild predators cannot escape and behave calmly for pictures (with tourists)."
Simba then underwent surgery to fix his hind legs and was nursed back to health. In a video, Simba is seen learning how to use his hind legs again as he staggers around while a human gently guides him.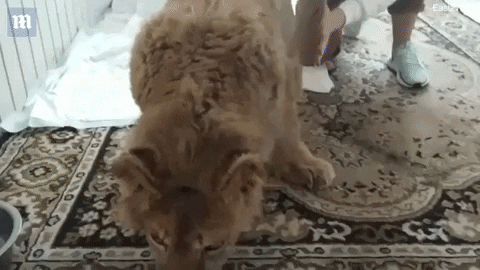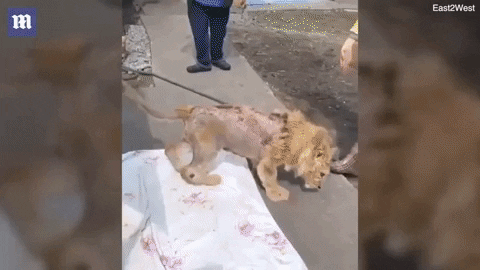 The video then shows a much healthier Simba with his luscious coat regrown as he jogs around outside. Although Simba's life was saved, he has been left with permanent deformities.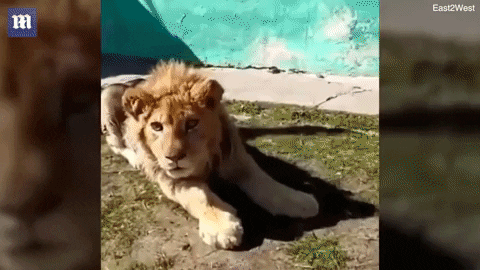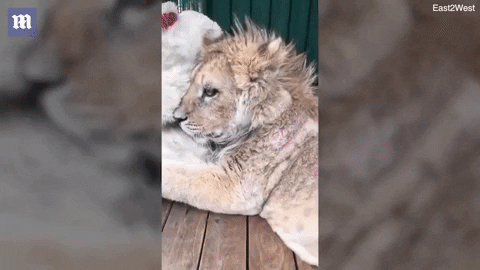 Russian authorities said investigations is now underway as they seek to act against the animal torturer and any associates.
Here's the full video:
Also read: Pregnant Elephant Which Was Fed Pineapple Stuffed With Explosives Dies Standing In River