The Southeast Asian Games (SEA Games) have not only been a celebration of athleticism and sportsmanship but have also been a global showcase of rich Southeast Asian cultures!
Inspired by unique local heritage and fauna, the vibrant personalities of the SEA Games mascots have become an integral part of the event's experience. These charismatic characters serve as ambassadors, embodying the spirit and values of the Games while connecting with athletes and spectators.
See if you can guess this year's official SEA Games mascot from the picture below!
From courageous lions, silly turtles to mischievous monkeys, these mascots forge a sense of national pride.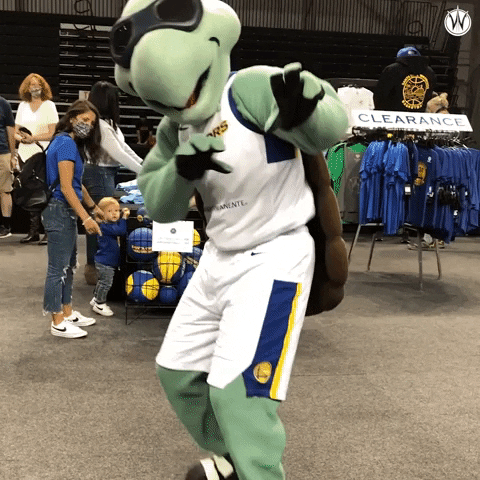 As the 2023 SEA Games is coming to an end, lets take a look back at some of the charming mascots we've seen over the years and appreciate their colorful histories.
The SEA Games started incorporating the use of mascots during the year 1985 with host countries having the honour of creating a new official mascot to support the Games.
First up, lets take a look at Malaysia's 3 official mascots, each birthed during a year where Malaysia hosted the SEA Games.
1. Johan (1989, Malaysia)
Interestingly enough, Malaysia's first official sports mascot was a turtle…Perhaps this mascot drew inspiration from the classic children's story of the rabbit and turtle race.
Say hello to Johan, a cheerful yellow turtle who encouraged participants to take steady steps towards victory. With his friendly demeanor, Johan became a memorable character among fans though having a turtle as a Malaysian mascot is an interesting (slightly random) choice!
2. Si Tumas (2001, Malaysia)
Malaysia's second attempt at creating a sports mascot was just as interesting, as a squirrel was chosen. Si Tumas, a lively squirrel, scampered onto the scene, spreading excitement and energy. This nimble mascot encouraged athletes to strive for agility and quick thinking.
One can't help but question why a turtle and a squirrel were chosen and not more obviously famous local animals like an orangutan, kancil or even a hornbill.
But it's okay lah, eventually we got it right with the next mascot.
3. Rimau (2017, Malaysia)
Rimau is a Malayan tiger mascot for the 2017 SEA Games. Malaysia knocked the ball out of the park with this vibrant orange and black striped mascot, Rimau instantly won the hearts of many patriotic locals.
The name "Rimau" itself translates to "tiger" in the Malay language, signifying the power, agility and resilience that the mascot represents.
As a symbol of Malaysia's rich biodiversity, Rimau stood tall and confident, reflecting the strength and ferocity of the Malayan tiger, a species native to our country's lush rainforests.
4. Singa (1993, Singapore)
Next up, we move on to Singapore! Meet Singa, a proud and majestic lion who roared with enthusiasm during the Games. Singa is a cute yellow lion with an orange heart shaped mane!
It's no surprise Singapore chose a lion as the country's name is believed to mean "Lion City". As a symbol of courage and strength, Singa united fans and athletes alike with his regal presence!
5. Nila (2015, Singapore)
Nila is a lion, that has a cute puppy face and a flaming red mane that puts most girls to shame.
Sang Nila Utama, who founded Singapura, is the inspiration of Nila's name. His fiery red mane represents the raging passion for all things sporty as well as a nod to Singapore's red and white national flag.
6.Wichien-maat (1985, Thailand)
One of the first mascots of the SEA Games is a Siamese cat from Bangkok. The Siamese cat is native to Thailand, one of the first recognised oriental short-hair cat breeds.
Known as Wichien-maat, this super cute charming feline represented the grace and agility of Thailand. In Thai Wichien-maat which means "moon diamond".
7. Hanuman (1997, Indonesia)
Inspired by the famous monkey god from the Hindu Ramayana epic, Hanuman brought joy to the Games. This mischievous and extremely strong mascot captured the essence of Indonesia's rich heritage and culture.
8. Awang Budiman (1999, Brunei)
Awang Budiman, a Bruneian boy, represented the hospitality and warmth of the host nation. This endearing mascot symbolized the unity and pride of Brunei.
Brunei is the only country to have adopted a human character for it's mascot unlike other countries that opt for animals.
9. Trâu Vàng (2003, Vietnam)
With a golden water buffalo as their mascot, Vietnam celebrated their rich agricultural heritage in the 2003 SEA Games. Trâu Vàng represented strength, determination, and the spirit of hard work.
10. Gilas (2005, Philippines)
Gilas, a Philippine eagle, soared high as a symbol of pride and national identity. This eagle is known to be one of the rarest birds in the world.
This majestic mascot embodied the strength and resilience of Filipino athletes.
11. Pami (2019, Philippines)
In 2019, the Philippines welcomed an adorable and unconventional mascot named Pami, a lively sponge ball figure.
Unlike traditional mascots, Pami's unique design as a sponge ball reflected the Philippines' love for outdoor games and the joy of play.
Pami symbolised the inclusive nature of the Games, as sponge balls are readily available and accessible to people of all ages, emphasising the idea that anyone can participate and enjoy sports. Pami is one of the most unique characters out of the lot!
12. Borey and Rumduol (2023, Cambodia)
For this year's SEA Games in Cambodia, the host country unveiled a pair of captivating mascots, Borey and Rumduol. These delightful mascots take the form of two rabbits dressed in traditional Khmer attire, embodying the essence of Cambodian culture and heritage.
As ambassadors of the Games, they symbolise the warmth, hospitality, and grace that Cambodia extends to its visitors.
Well, there you have it! A quick list of some of the more popular mascots SEA Games have seen over the years.
These lovable characters have brought joy to the Games and some of their merchandise like fluffy plushies, are still available for purchase online! You can stand a chance to cop a Rimau or a Pami if you're lucky.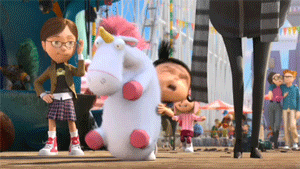 Through their infectious charisma and unwavering support, sports mascots not only uplift the spirits of athletes but also create a sense of patriotism and unity among spectators, forging unforgettable memories in the realm of sports.
Which version of the Malaysian mascot is your favourite? Let us know in the comments below!
Also Read: WATCH: Cambodian Athlete Wins Hearts With Unwavering 5KM Run In Heavy Rain