This Malaysian Boss Pays Employees' PTPTN Loans to Make Sure His Best Workers Don't Leave
If only all bosses were this kind.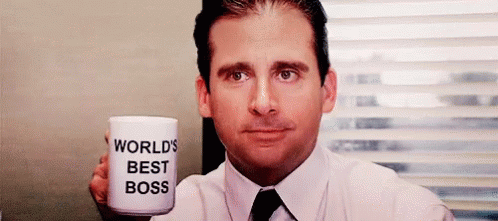 According to Malay Mail, the managing director of Vector Infotech Sdn Bhd, Hii Ding Sin, has found a new way to retain the top talents that work for his company. This brilliant strategy involves offering to pay off their PTPTN loans!
The owner of the industrial network company said that this new implementation was due to the fact that he didn't want to lose any good employees to rival companies or firms.
"It's not easy to train employees. Even more so if you get good ones."
When Hii visited his hometown of Sibu, he reportedly scouted for interns at University Kolej Teknologi Sarawak. He said, "After the completion of their internship, they will be offered employment at my company and judging from their immediate superior's feedback, the company will help them repay their PTPTN loans."
But of course, this doesn't apply to all employees. Only ones that prove that they deserve it!
The managing director said that he's already given instructions to his company's Head of Departments to identify the outstanding employees that qualify for this compensation.
"At the moment, we have helped 3 employees to repay their loans." The company, which houses around 120 employees reportedly has enough money to fund another 12 employees in order to help them repay their loans. Not only does Hii want to pay for student loans, he also said statutory payments like EPF and Socso will similarly be covered by the company in order to help with their employees' financial situation.
"I want to do my part to help the corporation so that it can help other needy students."
Nonetheless, the compensated students aren't the only ones benefiting from this. PTPTN has officially launched their employer payment scheme under Budget 2019, which is valid until 31st December this year. This means that Vector Infotech gets tax relief for the amount they're spending paying off student loans and other employee taxes! So at the end of the day, both employees and employers get a little something out of this.
Employers can pay their workers' PTPTN loans via www.ptptn.gov.my (Portal Majikan Online).
Read more: Student Activist Disagrees With Reimposing of Blacklist On M'sians Who Fail to Repay PTPTN