This 27-Year-Old Malaysian Is A Master's Grad, But She Gave Up Life In City To Move Back To Kampung To Become Farmer
We've all probably had this thought, right? To just give up everything in the city and move deep into the mountains to become a hermit or maybe just to live in the suburbs and surround ourselves with nature.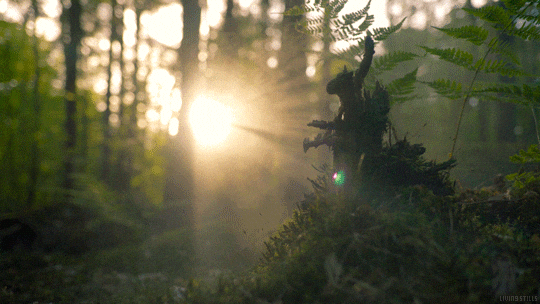 Nuraishah Shamsudin, 27 is a Masters in Art graduate from UITM who ditched her freelancer designer career to farm.
After graduating from her Master's program, she began hunting for jobs while working as a freelance designer. Around September, she went back to her home in Hilir Perak and started planting vegetables and fruits as she felt like she didn't want to waste the land and resources that she has.
She shared with WORLD OF BUZZ that at the time that she moved, farming was more like a part-time job to her as she waited for her job applications to go through. However, she didn't hear from the companies that she had applied to and at first she felt a little disappointed.
"I was quite disappointed when my application results came back negative as I applied every job according to my qualifications and for what I wanted to do. But at the same time, I'm glad that God gave me a chance to garden a lot longer."
Nuraishah told us that ever since she was a young girl, she followed her grandpa around and to the farm. In addition to that, her father owns a goat farm as well while working a 9-5 job, so she is no stranger to getting her hands dirty.
Nuraishah said in a viral Twitter thread that she used to travel a lot but right now, she's living the simple life back at home with her mother and her cat, Copot. She is also debt-free and sells organic vegetables for a living.
Every morning after she wakes up, she goes to the farm and works there till afternoon. With whatever that she can find from her farm, she brings home to cook lunch. By going through this routine day by day and eating healthy, Nuraishah has lost 18kg in weight and her condition (PCOS, a hormonal disorder) has gone away.
Feeling contented with where she is now in life, she says:
"I don't really miss the city life as I have all I want here. It's easier to get stuff online these days anyway! I'm happy with my current life. Healthier, happier, blessed."
If you're interested in knowing more about Nuraishah and her farm you can follow her on Twitter and Instagram!
To escape from the hustle and bustle of the city sounds like such a dream! We wish Nuraishah the best in whatever she chooses to do in the future! 
Also read: Compassionate M'sian Company Gives Out 1000 FREE Chickens Worth RM15k To Staff & Villagers