You've probably heard of Botak Chin, Malaysia's No.1 gangster back in the 70s and 80s. Malaysians nationwide were hooked on the news stories of his brazen crimes. We've not seen a more sensationalised gang leader till this day, with many still interested in his tales of notoriety.
This infamous gun loving criminal actually came from very humble beginnings. Here are a few details about Botak Chin's life that you may not know of.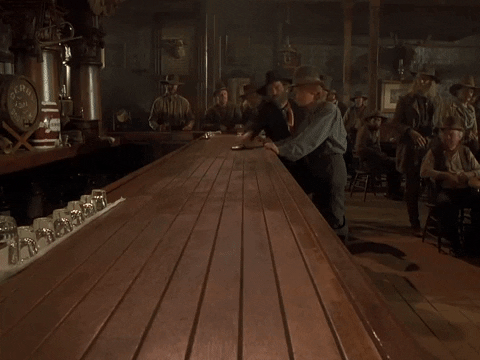 1.He's not Botak (Bald) 
Botak Chin, also known by his real name, Wong Swee Chin, is actually NOT bald. It's believed that "Botak" stands for "Bantu Orang Tak Ada Kerja" which translates to "Helping people who are without jobs".
Other reports say that Botak is a combination of three Hokkien words which are "Bo Tak Chin" which means "No (Bo), Work (Tak) Chin (Cina)" or "Cina Tiada Kerja" in Malay or "jobless Chinese".
We'll leave this theory for the Hokkien speakers to discuss in the comments!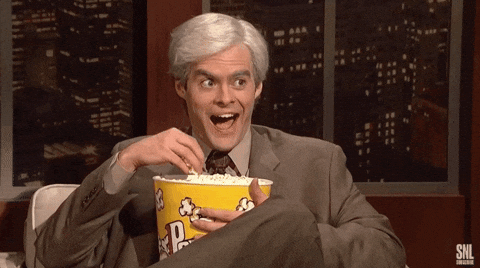 2. He had 10 siblings 
On March 3rd, 1951, Chin was born into a big family. He had 10 siblings and a father who worked for the Malayan Railways.
He attended Methodist Boys' Secondary School in Sentul after receiving his education at a Chinese Vernacular Primary School. However, his education was cut short at the age of 15 when he quit school to work as a fishmonger.
It is believed that this was the period in which his mother passed away, leading him to spend even more time away from home.
Through his delinquent friends who he often did petty crime with, Chin joined a Malaysian Chinese Triad group called 360 (Sam Pak Lok) where he was impressed by the group's collection of firearms.
3. He loved guns 
Botak Chin was most famous for his guns. His power hunger for guns eventually built up a personal collection of 19 firearms, 5 grenades and 1000 bullets. Botak Chin loved showing off his weapons every chance he got. He would swagger about the Sentul market, openly showing off his guns to everyone.
While Chin did not bring harm to any children or civilians during his crime sprees, he did kill a number of security guards and police officers.
An abandoned tin mine in Sentul was the gang's hideout, where they would practise their gun shooting on stray dogs roaming around.
4. Imprisoned for 5 years before he was freed 
Botak Chin was known to go on a spree of armed robberies, even 8 in a month. After one spree near Kuala Lumpur City in 1969, Botak Chin was arrested for the first time and sentenced to seven years in jail. He was released after five for good behavior.
However, jail time did not deter him from crime. In fact, immediately after his release in 1975, he and his gang managed to purchase a new set of firearms and ammunition from a gun runner in Thailand.
5. He needed a special squad of cops to pursue him
A squad, called the Magnificent 12, was led by  Deputy Superintendent (DSP) S. Kulasingam to specifically hunt down Botak Chin.
In their pursuit, the Magnificent 12 managed to gun down seven of the gang members, though they didn't get Botak Chin himself. Enraged, Chin plotted his revenge and orchestrated an assassination attempt on Kulasingam, who thankfully escaped with minor injuries.
6. Survived 6 gunshots before he was hanged 
Kulasingam finally got the final showdown he sought for when the squad ambushed the gang in Eng Leong sawmill on Jalan Ipoh.
A fierce firefight ensued which saw several more gang members killed and, in the chaos, Chin was wounded with 6 gunshots (but survived) and was then arrested.
He faced multiple criminal charges with his illegal possession of firearms, killing a number of security guards and policemen, earning him the death sentence.
While he was held in Pudu Jail, he attempted to escape but failed 3 TIMES and eventually was hanged in 1981.
7. Called himself Robin Hood of Malaysia
Despite being a pain to the police force, members of the public did sympathise with the gang leader. Some even compared him to the legendary Robin Hood.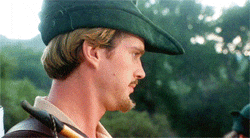 Stories have been told of Chin giving away the proceeds of his crimes to the needy, with one tale relating how he gave an elderly ice-cream seller hundreds of ringgit out of his own pocket.
He is also said to have some level of moral standards, abstaining from targeting poor folks as well as never putting children in harm's way.
Others did point out that these supposed acts of kindness could have just been his way of keeping possible witnesses against him quiet.
So there you have it, a brief snippet into Malaysia's No.1 gangster in the 70s-80s. Of course it's clear that Chin was an ambitious daredevil criminal but we just can't help but be curious about his life.
Do know of any other infamous gang leaders we should cover? Let us know in the comments. 
Also Read: 6 Murderers Unmasked: A Gruesome Look At Malaysia's Most Notorious Killers