Teenager Dies After 6 Hours of Non-Stop PUBG Gaming Triggers Cardiac Arrest
Gamers often turn to their controllers, keyboard, mouse and phone screens for relief. But while it's fine to play a game or two and then return to daily life, some game for hours on end and disregarding life completely.
While most gamers get away with a headache or sleep deprivation, others are not so lucky, and they end up hospitalised or dead.
Recently, gaming addiction has claimed another life in India as Furkhan Qureshi from Madhya Pradesh suffered cardiac arrest after playing PUBG non-stop for six hours.
As reported on Harian Metro, Furkhan had been playing PUBG on his mobile phone on May 28, for six hours before collapsing.
Madhya Pradesh: Furkan Qureshi, a 16-year-old boy in Neemuch died due to cardiac arrest while continuously playing mobile game PUBG on May 28. Dr Ashok Jain,Cardiologist says,"He was brought without pulse. We tried to resuscitate him but we couldn't." (1/2) pic.twitter.com/2ev4NlTvN6

— ANI (@ANI) May 30, 2019
According to Cardiologist Dr Ashok Jain, Furkhan was brought in without a pulse.
"We tried to resuscitate him but we couldn't"
His opinion is that gaming can make a person encounter high levels of excitement, which might result in a cardiac arrest.
In another incident, the Times of India reported that a teenager in Hyderabad ended his life after his parents scolded him for playing PUBG.
The deceased's mother confronted him when she noticed that he had been playing PUBG on his phone for a long time. He then went to his room, latched the door and hung himself from the ceiling of his room hours later.
According to the American Psychiatric Associaton, signs and symptoms of video game addiction mimic those of other compulsive disorders such as sex addiction.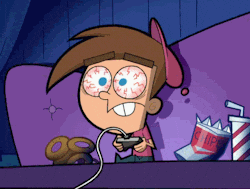 Gaming addiction is a relatively new disorder slowly being recognised by the medical community as the number of fatal cases related to excessive gaming surge worldwide.
Is the PUBG craze getting out of hand? Is putting your life in harm's way worth that 'winner, winner chicken dinner'?
Also read: This Groom Loves PUBG So Much, He Played It At His Own Wedding & Ignored His Bride