Singaporean Harassed By Obxonious GrabHitch Driver And Gets Bitten By His Dog
Convenience is one thing we all love. With the latest ride-hailing apps, getting from one place to another has never been easier. But sometimes, these conveniences come at a price.
One particular guy from Singapore by the name of Rushdan Eilyaas definitely got more than he bargained for when his Grab ride turned into a nightmare.
On his Facebook, he shared the horrific experience of how a Grab Hitch driver had been awfully obnoxious and dishonest during his ride on December 25.
Alarms were ringing in his head from the beginning but due to how tired he was after working throughout Christmas Eve, he really wanted to just get home. At about 2AM, Rushdan called for a Grab Hitch and the ride was accepted almost immediately.
To his dismay, the driver didn't know where the pickup point was and had to walk all the way to the other side of Vivocity.
But his nightmare doesn't stop there.
On his Facebook post, he wrote,
"He (the driver) also mentioned that he is not driving the stated Mercedes-Benz car (plate number: SJV6527Z) in my booking screen. Instead, he was driving a silver Chevrolet."
"As I walked to the car, I saw a dog, which initially I thought was a soft toy. As I got closer, I realised the driver had a REAL LIVING DOG with him inside the car!"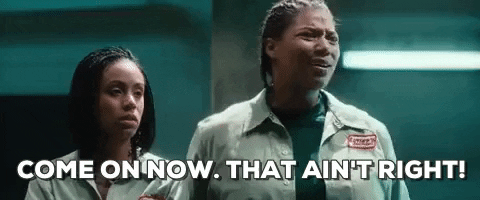 "I thought it's just very basic courtesy to at least inform your passenger especially with a muslim-sounding name if he might be okay with it?"
Wanting to get home ASAP, Rushdan just decided to push it all aside as he looked forward to getting home and sleep after a long day at work.
"I thought to myself that it's just a dog, and the driver should probably have the dog well tamed to be comfortable with strangers. But I later realised that the driver is the one that needed taming."
"I proceeded to open the back door of the vehicle to take a seat, but was welcomed with some rude remarks from the driver."
"His exact words,'Eh you no shame ah, not embarrassed ah? This is Grabhitch leh, not Grabcar you know!'."
Rushdan apologised to the rude driver and sat at the front. However, not only was the driver extremely rude, he was dishonest too!
"Upon being seated, I then realised that the driver immediately ended the trip. How did I know this? There's a notification each time my credit card has been charged via grab."
"Throughout the entire trip, the driver didn't stop being obnoxious. He lectured me about the 'hitch culture', and remained adamant about how he thought his way of "educating" me about the hitch culture was appropriate."
"He claimed that as passengers taking the Grabhitch option, it isn't right to sit at the back and treat the owners of the car as our 'cheapest drivers to get to our destination'."
And the driver continued to boast over and over about how Grab Hitch and Grab Car are completely different services.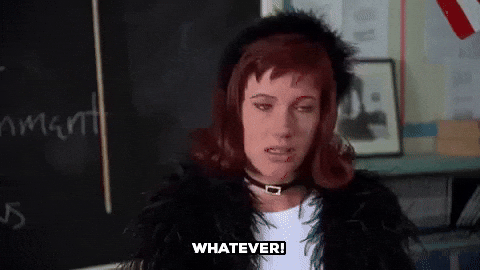 But that's the least of Rushdan's worries. The driver's dog was still raising alarms in the back of Rushdan's mind. So Rushdan casually asked about the dog's behaviour around strangers. But the driver retaliated furiously,
"My dog never disturb you, why you so concern about the dog?!! Whether my car got a roof or not, got aircon or not, it's all not your concern what. Your only concern should be if you reach your destination at the cheapest rate."
Not wanting to agitate the fierce guy further, Rushdan decided to keep quiet throughout the rest of the journey. Thankfully, they arrived near his home. Not AT his home, NEAR his home. Because the driver refused to send Rushdan directly to his home.
But seeing as the driver had been very unpleasant since the very beginning, Rushdan decided to just suck it up and walk another 5 minutes home.
However, things turned extremely sour then.
"As I was trying to unbuckle the seat belt, the sound I made probably riddled the dog. The DOG THEN JUMPED AND BIT ME!"
"Yes you read correctly, it actually bit me and left a wound on my right arm."
"He didn't even apologised or offered to take a look at my arm. I walked away quickly as I wanted to get away from the possible danger – like getting mauled by a ferocious dog."
After arriving in the safety of his home, Rushdan immediately called up Grab customer service.
"The first thing I did was to call up Grab customer service hotline to explain the whole situation to them. They encouraged me to file for a police report, and have been very helpful throughout the whole process."
"I have gone to the doctor at NUH (National University Hospital) who was very caring and concern while I was consulted by her."
The doctor had been patient with Rushdan while he made phone calls to check if the dog was certified healthy or not before providing him with jabs.
The driver admitted to the dog being in the car but had denied the dog biting Rushdan! The cheek of this dude…
"Come on la, the mark is on my arm already. Whatever it is, his pet has already caused harm and injury to me."
"Ultimately, this is a story of how my $6 (RM18.30) Grabhitch ride became $123.40 (RM380) as I had incurred $117.40 worth of medical bill, that included a tetanus shot and antibiotics. This story is very much real, and has happened to me. It is no joke. So please be safe."
Grab had permanently suspended the terrible driver from all forms of driving via the app and they even compensated for Rushdan's trip and medical bills! Power lah…
Unsurprisingly, this driver had caused trouble before too. A netizen shared their horrid experience in the comments section.
Although the whole ordeal was horrific for poor Rushdan, he still kept faith in ride-hailing apps.
"In no way am I discouraging anyone at all from taking Grab/Uber/taxi or be against any animal. I will continue using the services from these apps."
Well, that was one heck of a ride for Rushdan. Hopefully none of us will ever have to go through the experience of having an obnoxious driver. But if you do, send it in to us 😉 We might feature your story next!