"Samsung Doesn't Know How To Give, It Only Knows How To Take," Says Laborer in Malaysia
Samsung is known as one of the largest and popular smartphone brands in the world. With over 2,000 workers in Samsung's factory, you would have thought that the technology giant would be more humane.
However, The Guardian recently did an investigation and they revealed that the exploding phone maker aren't that kind after all.
In a recent article titled, "Malaysia workers speak of their despair: 'Samsung only knows how to take'" by The Guardian, it was mentioned that one of Samsung's factory located in the industrial area of Port Klang is a non-stop microwave oven making workshop. Employees here work a whooping 12 to 14 hours a day just to make a living and support their families.
As you'd expect, most of these people hired are from overseas such as Nepal, Bangladesh, etc because they are cheap labour. They are far away from their families and they live in unfavorable conditions.
But worst of all, they were all duped into paying a large sum of money while thinking they would be working in a good paying company.
One of the workers shared with The Guardian that he had to pay RM3,500 just to get a job here in Malaysia. Bhandari is a teenager who came from Western Nepal after a recruitment agent hired him.
The laborer said,
"(The agent in Nepal) told me it was a (Samsung) mobile phone factory where I would only have to pack mobiles, but I am making microwaves and it is very difficult."
Not only did he get tricked into a terrible job, Bhandari is also in debt with a 60% interest rate for his loan to pay the agent.
"When you go to the recruitment agent, they promise a certain salary and assure you that you will be able to pay back your loan and earn money, but when you get here you find it's impossible to pay the money back, even if you stay here for two years."
"In Kathmandu the agent told me, 'If you don't like the work we'll change your company.' That is why I came (but now) he says I have to give him 20,000 rupees (RM817) to change jobs."
And of course Bhandari wasn't the only person suffering a debt like this and the tough conditions of the work industry.
Those labor companies or agencies had promised the foreigners a pay of RM1,700 a month but they only receive RM1,500 every month.
Ram Bahadur, 34, told the press that he was brought into a room in one of the recruitment offices in Kathmandu just a few hours before leaving for Malaysia. There, one of the agent asked him to fork out another whooping RM1,860 on top of the RM4,760 that he already paid.
"You've cheated us!" Bahadur had screamed at the agent in anger. But calmly the agent had asked the men if they no longer wanted to go, then simply put up their hands. Of course, after paying such a huge sum of money, these poor men had no choice but to pay up again and continue their journey to Malaysia.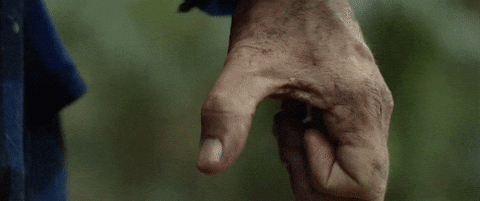 Bahadur sadly said,
"We had no money left. How could we return to our homes empty-handed? So we had to go."
The only thing these people who were tricked could do was to clock in extra hours to get a higher salary. Bhandari's payslip showed that he worked 29 out of 30 days in September and had 65 hours of overtime.
Another factory worker, Rabi Tamang, lamented to The Guardian that "the work is extremely difficult".
"You get only 45 minutes in a 12-hour shift to eat and seven minutes every two hours to drink water." Tamang said.
Workers there are also fearful of speaking up. Another factory worker told the press,
"Old timers say if we speak up a lot, they will get someone to beat you up, or they will transfer you to a worse place."
As much as these guys want to leave their horrible job and employer, they cannot do so as their passports were seized upon arrival. Although it is illegal for recruitment agencies or companies to keep the passports of their employees, they still do it anyways.
And those recruitment agencies even had the audacity to tell the workers to pay up a crazy RM4,050 just to leave the job and go home.
One very angry employee said,
"Samsung doesn't know how to give. It only knows how to take."
When this story broke out, Samsung released a statement:
"As a committed member of the Electronics Industry Citizenship Coalition (EICC), we comply fully with the EICC's Code of Conduct and have found no evidence of violations in the hiring process of migrant workers hired directly by our manufacturing facility in Malaysia. Once there is any complaint, we take swift actions to investigate."
"We are currently conducting on-site investigations of labour supply companies we work with in Malaysia and the migrant employees hired by these companies. If any violations are uncovered, we will make immediate corrective actions and moving forward we will suspend our business with companies that are found to be in violation."
*The name of these workers have been changed to protect their identities*