Photos: Photographer Captures Adorable Bear Cubs Dancing Together Like In A Disney Movie!
If Disney movies have taught us one thing, it is that animals are incredibly friendly and they can have their own dance musicals in the heart of the forest when we humans are not looking. These magical moments may sound like fantasy, but for one intrepid photographer, the adorable notion of forest animals playing and dancing together might just prove to be true!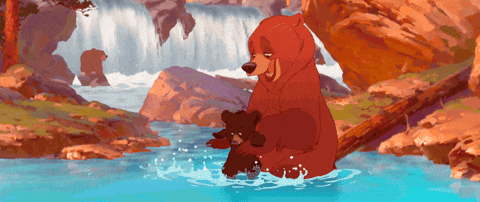 Recently uploaded by Waltteri Mulkahaninen, who works as a Physical Education teacher as well as a photographer on the side, photos taken in the lush greenery of the Finnish forest shows a gentle side to nature that many of us city-dwellers will probably never get to see. But what he didn't expect was to stumble across a literal Disney scene right in front of him!
In a series of photographs, the amateur photographer managed to snap an unbelievable series of photos that show a group of bear cubs dancing together in a circle!
The endearing scene, which has since melted the hearts of the Internet, the photos that were taken from 2013 and recently resurfaced online were taken when Waltteri was exploring the Finnish taiga (a boreal forest), when he came across a bear and a few bear cubs, reports LADBible.
"The cubs behaved like little children." he said.
"They were playing, and even started a few friendly fights. I felt like I was on a playground in front of my house, where small children frolic around. That's how much they reminded me of little children."
Honestly, if that doesn't remind you of some old school Disney classic movies, then we don't know what will! Just look at how cute the bear cubs are, holding hands and dancing together!
If only there was video footage of this incredibly cute scene, then we just might have a sequel for Brother Bear on our hands here! What do you guys think? Do you guys feel your hearts melting too? 
Also read: Watch: Over 10 Dolphins Playfully Swim Around Fishing Boat Near Penang Bridge, Melts Netizens' Hearts