Pervert Acts As KLCC Staff To Trick Malaysian Woman Into Sending Sexy Pictures Of Herself
Nowadays, scams come in many different forms. Con artists are coming up with creative ways to trick the unsuspected victims of everyday people.
Well, one particular lady was approached by a man who lied about being from well-known shopping mall, Suria KLCC in hopes to get some nudes.
Chanah EeChing was overseas when she received an email from 'Gerald Chan' who claimed to be from Suria KLCC's Event Management department.
Gerald claimed that he wanted to hire Chanah as an ambassador for their 4th mall.
He even offered her RM13,000 as her salary!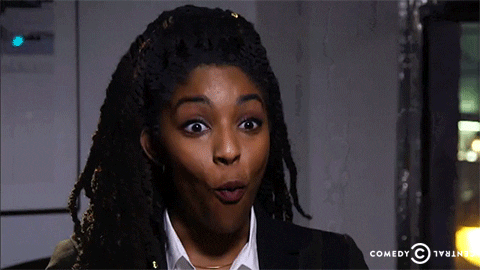 Chanah told World Of Buzz that this person most likely got her email address from her Instagram account. She found the email fishy at first but she continued to reply the person anyway.
"From the first time I saw the email, I felt something wrong with it because (the email) is not under corporate operator. Especially for such big companies like Suria KLCC."
"However, I replied nicely to find out what he's trying to get from me. So that I can reveal his intention and warn my friends around me."
That was when another person who claimed to be 'Danson' from the 'HR Department' of Suria KLCC contacted Chanah via Whatsapp.
He asked for pictures of her in several different outfits including in her undergarments. Like whutt?
Of course, Chanah refused to send pictures of herself in her underwear.
Obviously unhappy that he wasn't going to get his way, Danson insisted that she sent pictures of herself in bikinis or crop tops instead.
Chanah lamented to WOB,
"That was the time I stop replying. I called Suria KLCC HR department for final verification to make sure I was not spreading false information."
Then, the pretty lady shared screenshots of the incident onto her Instagram and Facebook to spread awareness about such scams to all her friends. However, not long after her Facebook post went viral, it was taken down by the website.
Apparently the 'Gerald' or 'Danson' guy had reported her post and Facebook decided to remove it.
After that, another guy by the name of 'Nicholas Chan' contacted her.
He admitted to be the real culprit behind those fake emails and Whatsapp messages. He wanted to apologize as he felt remorse for his unruly actions.
But as much as he begged for Chanah's forgiveness, the stern woman wanted him to learn a lesson by making sure everyone become aware of such a scam.
"I hope the person will not repeat silly things he did and learn from his lesson. Forgiveness is given, and the rest is up to him."
Chanah was successful in spreading the story as other local websites also covered it. But much to her displeasure, she felt that they were posting untruthful stories.
She told WOB,
"Other websites have used my story with some misled info (the 'scam' didn't involve a few people but only ONE guy). So I wish you can help me write an article bout this. I wish you can make a real and full article on that."
"I don't wanna make any announcement in the future, I just want this post clarify all."
So let's help Chanah spread the real full story, guys. Also, it goes without saying that you have to always be aware of random people suddenly texting you!