On 12.12 Only: HUAWEI is Slashing RM200 Off the Nova 5T, Deals As Low As RM12 & More!
Having made its debut at KL Fashion Week 2019, the HUAWEI nova 5T is one particular smartphone that has been getting all the praise this year. and rightfully so!
Well, if you've been eyeing it for a while now, then we have exciting news for you!
HUAWEI Malaysia has officially kickstarted its 12.12 campaign and you can own the HUAWEI nova 5T for an exclusive price of RM1399 only.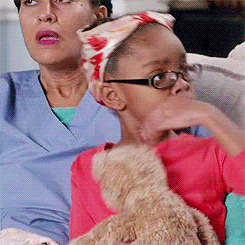 That's right! All you have to do is grab a RM200 online voucher at the HUAWEI Online Official Store now to purchase the smartphone at this special price. Hurry as vouchers are limited!
Awesome right? If you need any more convincing as to why the HUAWEI nova 5T should be your next smartphone, here's why:
1. Capture beautiful moments with 5 AI cameras 
You won't need to lug around a chunky DSLR just to capture stunning photos with the HUAWEI nova 5T. Likened to having a swiss army knife of pro-grade cameras in your pocket, here's what you can expect from its 5 AI cameras.
Take stunning non-grainy night shots  
Equipped with an AIS Super Night Mode, the 48MP main camera is ideal for night photography producing clear shots with minimal noise even in low light conditions. 
View this post on Instagram
Capture beautiful selfies  
Instagram lovers will definitely enjoy the selfie camera which is equipped with:
An enhanced AI beautification algorithm.
A high dynamic range backlit selfie mode.
3D portrait lighting.
and several other features!
This results in overall brighter and clearer photos that are sure to up your Instagram game!
Get creative by experimenting with new angles to add a new dimension to your photos
Another great addition to the camera setup is the ultra-wide angle lens which allows you to add a unique twist to your photos by experimenting with different angles. Try it out for yourself! 
Capture every little detail with the macro camera 
View this post on Instagram
If you're into macro photography then you're in luck! HUAWEI included a 2MP macro camera which brings you closer to your subjects. From a close-up shot of an ant to a bee pollinating a flower, you won't miss out on life's precious moments any longer!
Make your subjects "pop" by blurring out the background using bokeh effects 
Ask any photographer their top tips in capturing beautiful photos and bokeh is sure to be one of them. Luckily for us, we no longer have to invest in expensive camera lens anymore as the 2MP depth sensor is more than capable of producing stellar bokeh effects making every photo taken "pop" a little more. 

2. Flagship performance at an affordable price
If you're tight on budget but want great performance at the same time, the HUAWEI nova 5T should be on your list! 
Here's why:
It's powered by the world's first 7nm Mobile AI chipset, the Kirin 980 chipset which is designed to provide users with a true AI experience.
It's complemented by 8GB of RAM and 128GB of ROM featuring UFS 2.1 ultra-fast storage technology.
It only takes 30 minutes to charge the device up to 50% thanks to HUAWEI's SuperCharge technology.
Powering the device is a 3750mAh battery which will easily get you through the day.
The enhanced version of EMUI 9.1 also provides endless opportunities with cool features keeping you entertained on-the-go.
One cool feature is the Spotlight Reel which automatically analyses your RAW videos and identifies the best frame to spotlight and generate a 10-15s exclusive clip.
3. Artistic and aesthetically pleasing design for trendsetters and fashionistas  
View this post on Instagram
Screen-to-body ratio is all the rage of 2019 which is why we see smartphones with minimal bezels today. The HUAWEI nova 5T is no different featuring a 6.26″ all-view display with an impressive 91.7% screen-to-body ratio.
What's more, it's available in three gradient colours on its 3D Holographic glass-designed body. Including an exquisitely designed new nova typography monogrammed on the exclusive Midsummer Purple variant.
View this post on Instagram
Here are the three available colour options:
Midsummer Purple 
Crush Blue

Black 

The HUAWEI nova 5T also includes an integrated fingerprint sensor at the side of the smartphone that allows for easy operation with one-hand.
Looks amazing, no?
Well, what are you waiting for?! Don't miss out on this awesome promo available for a limited time only!
Psst! Free gifts worth RM285 are also up for grabs!
Aside from the HUAWEI nova 5T, HUAWEI Malaysia is also having loads of flash deals you wouldn't want to miss on their online store. The HUAWEI P30 Pro is also going for as low RM12 weh!
Here are a few items that can be purchased for as low as RM12:
HUAWEI P30 Pro (8GB + 512 GB) x 3 available units.
HUAWEI Backup Storage (1TB) x 48 available units.
HUAWEI FreeBuds Lite x 5 available units.
HUAWEI CP60 Wireless Charger.
HUAWEI AP31 Quickcharge Car Charger.
More info on all the deals from HUAWEI this 12.12 can be found here.
Happy shopping folks! 😁