M'sians Can Meet A-List Celebrities, Win iPhones and More Through This HUGE Promo!
Seeing how Boost e-wallet can be used almost everywhere in Malaysia nowadays, it's hard to believe that they only started out in 2017. Instead of taking baby steps like other 2-year-olds, they're literally sprinting with close to 5 million users nationwide!
Making going cashless fun and rewarding with their super shake cashbacks, things are only getting better as your favourite loyalty rewards platform just got a BoostUP!
Boost was kind enough to invite us to the launch of their new loyalty rewards programme and let me tell you, their new offerings are nothing we've seen done before in Malaysia! The amazing shakeup to their platform really got us excited and here's all you need to know:
1. Shake rewards just got a BoostUP!
Love the super shake rewards by Boost? You'll absolutely fall head over heels for their new rewards programme then! Aptly called "
BoostUP
", it's now available for all users and will be offering you
more exciting and long-term rewards. 
Previously, you'll only be getting a random cashback after every transaction but now you'll get be getting Shake rewards AND Coins! What this means is that:
The Boost coins you earn will be reflective of what you spend, meaning that the more you spend the more coins you'll get.
You will also be getting additional Shake rewards on top of those coins earned!
Wah, we'll be getting DOUBLE the rewards when we shake weh!

Source: Boost
More importantly, Shake rewards have also received an upgrade whereby with every transaction, you'll get a chance to win:
Cashbacks.
Extra Boost coins!
Amazing prizes.
A once-in-a-lifetime experience through a special Golden ticket!
Find out about all these and more on below.
2. With the Golden Tickets, you can unlock unforgettable experiences 
Offering more than just cash rewards, Boost now gives you the chance to redeem a
once-in-a-lifetime experience
when you shake and get the elusive Golden ticket, including:
A day out with an A-list celebrity!
Sail through the gorgeous Mediterranean sea atop a cruise ship.
A romantic getaway with the love of your life at Pangkor Laut Resort.
The thrills of extreme sports overseas.
Exclusive VIP access to movie premieres and more!

Source: Boost
3. Amazing prizes such as the iPhone 11, Samsung 4k 43 inch TV and more!
Previously, Boost Shake rewards will only reward you with a fraction of your expenditure back through cashback but now it could come in the form of AMAZING prizes! These include sought-after items such as:
Premium gadgets such as iPhone 11, Samsung Note 10 and more!
Latest household items such as Samsung 4k 43 inch TV, JBL speakers, and others
Entertainment exclusives from MBO, Spotify, and Viu
Gaming contents from Steam, Garena, and Razer!

Source: Boost
Overall, there will be RM 8 Million worth of prizes and cash to be won with Boost weh!
What's more, there are now even more than 30 merchants to choose from including online portals such as Zalora, Shopee, Spotify and more. So what are you waiting for? Time to shake like there's no tomorrow! 😛
4. The more you shake, the higher your BoostUP tier will be!

Source: Boost
Strive to be in the elite BoostUP tier with more transactions and missions you take up with Boost. With 4 tier levels in their BoostUP programme, the higher the tier you're at, the more benefits and Boost coins you can earn!
Here are all the tiers and its perks:
Level 1
Earn 1 Boost coin for every RM3 spent.
Win up to 3% in cashback or extra Boost coins (from Shake rewards).
Level 2
Earn 1 Boost coin for every RM2 spent.
Win up to 4% cashback in cashback or extra Boost coins (from Shake rewards).
Level 3
Earn 1 Boost coin for every RM1 spent.
Win up to 9% cashback in cashback or extra Boost coins (from Shake rewards).
Level 4
Earn 2 Boost coins for every RM1 spent.
Win up to 17% in cashback or extra Boost coins (from Shake rewards).

Source: Boost
Don't worry, if you've done Boost missions in the past, it will be reflected in your BoostUP tier progress as well as the transactions that you've made in the past 30 days! Furthermore, you'll not be short in coins either as, get this:
ALL Boost users will be getting 50 coins for FREE with BoostUP!
5. Save up your Boost coins and redeem great prizes! 

Samsung Galaxy Note 10 Plus | Source: Forbes

Samsung UHD SMART LED TV | Source: Hughes
Now that you've collected all those Boost coins, use them to get yourself cool items from the Boost Rewards catalogue! These include a range of awesome prizes such as:
Cashbacks.
Vouchers for Shopee, Zalora, Steam, Viu, Spotify and a host of others.
Stunning prizes such as Samsung UHD SMART LED TV, Samsung Galaxy Note 10 Plus, Google Home and more!

Source: Boost
Pssst: Mark your calendar for 11.11 as we heard that Boost is giving 50% off Boost Coins redemption! Can get all these great prizes for only HALF the coins needed weh!
6. Online shopping is given a Boost with CashUp!

Source: WOB
In conjunction with the launch of BoostUP, Boost also introduced a new savings feature when you shop online called 'CashUp'. With this feature, you can earn cashback of up to a whopping 13.5% when you shop online through merchants such as:
Online shopping merchants such as Zalora, EzBuy, Tomaz Shoes, Sports Direct MY and more!
Airline tickets from Malaysia Airlines and AirAsia.
Even online pharmacies such as RoyalePharma!
You can track the cashback earned through the CashUp page in the Boost app. After online merchants validate the transaction, you can then transfer your earnings directly into your Boost e-wallet and continue shopping!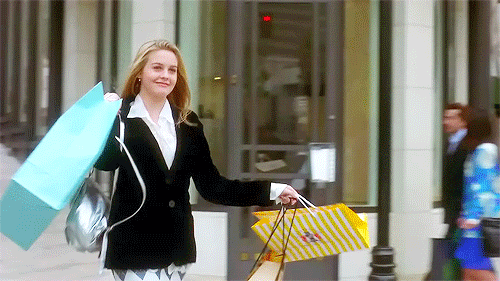 Well, as if you need more reasons to start using CashUp, get this:
Get DOUBLE the rewards when you shop online as Boost is giving out RM12 cashback for all online payments this 11.11!
Available for use for up to 5 times per user with a minimum of RM100 spent, CashUp your way through great online shopping savings with Boost.
7. Boost at over 125,000 touchpoints in Malaysia with UnionPay QR Payment service!

Source: WOB
Partnering up with one of the world's most used payment merchant, UnionPay, Boost can soon be able to:
Pay at any UnionPay QR merchants in Malaysia and worldwide!
That means you'll be able to Boost at over 11 million UnionPay QR merchants across 31 countries!
Woah, that's super convenient! For now, Boost users can get a glimpse of what's to come as you can now make payments at over 125,000 Boost touchpoints nationwide. The good news just keeps rolling too, as Boost users will be able to:
Get RM3 instant cashback when you activate Boost UnionPay QR Payment service!

Source: Boost
So what are you waiting for? If you're not a Boost user yet, you're missing out big time!
BoostUP your life and download Boost from the Google Play Store and App Store now!
Awesome! For more information on BoostUP and the other awesome features from Malaysia's favourite e-wallet, check out their website here. Follow their Facebook and Instagram page to stay up to date also okay!