Malaysian Thieves Tries To Steal Two Cows By Shoving Them Into Perodua Car!
A farmer and two of his friends from Port Dickson had no choice but to build their own 'mini blockade' on Sunday to prevent thieves from stealing two cows, The Star reported.
Thieves had shoved TWO adult cows into the back seat of a white Perodua Bezza and tried to runaway with them.
Wow, the Bezza really is spacious huh…
If they don't use this as their next marketing tagline then it'll seriously be a wasted opportunity!

Anyway, 63-year-old Chukuni Ali, the farmer, and his friends used rocks and their own motorcycles to block the escape route.
The thieves then tried running over the elderly men, but the vehicle ended up swerving into a ditch. Hence, forcing them to runaway by foot.
The farmer told the press,
"We stood there and they tried to run us over, but we dodged their car. They then knocked the motorcycle over and swerved to the left before falling into the ditch."
So, the thieves ended up fleeing empty handed to a van which was apparently waiting for them at the main road.
The police are currently hunting down the suspects.
Though livestock robbery cases are rare in Malaysia, it isn't a new thing. Not too long ago, there was another peculiar case of livestock robbery.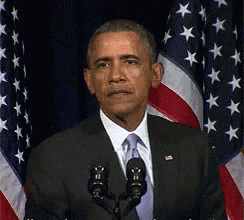 Two men had specifically modified a Proton Waja to stash cows for smuggling back in January, 2014. Unfortunately for them, the car broke down in Kampung Siam, Kulim, Kedah.
The duo had removed the back seat from the grey Wira so that they can shove up to 4 cows in at once.
Apparently, the farmer lodged the police report about his missing cattle at 5AM, Kulim deputy police chief Chin Soo Song said.
"They (the thieves) had taken the Butterworth-Kulim Expressway in making their escape but after the Lunas Toll Plaza came across members of the public who were helping the owner to find the animals."
"They then accelerated away but their car broke down a short distance away forcing them to abandon the vehicle and booty."
The deputy police chief also told the press that the public teamed up with Pertubuhan Prihatin Kemasyarakatan Daerah Kulim (PPKM) to search for the cows. They were successful at 7AM on the same day as they found the abandoned car about 15 kilometers away from the farm.