Indonesian Company Creates Bags Out Of 'Ubi Kayu' That Can Dissolve In Water!
It's no secret that the world's plastic usage has become a huge problem.
Based on a report by the UN Environment Programme (UNEP), the world produces a whopping 300 million tonnes of plastic every year, and only 9% of it is being recycled. This issue of plastic waste is so worrisome as the world's main 10 rivers (the closest to Malaysia being the Mekong river) can carry up to 90% of plastic waste into the oceans.
Hence, is why it is amazing to see that an Indonesian company, Avani Eco, has created cassava (ubi kayu) based bags to replace single-use plastic bags. Oh, and they completely dissolve in water too!
"We are an alternative solution for your hazardous single-use plastic bag. We can help you carry your stuff and perform just like the regular plastic you're used to – only we're natural and non-toxic," described Avani Eco on their website.
Don't believe the plastic can actually dissolve in water? Here's some proof on video!
@levelsio took to his Twitter page to showcase how the cassava bag can dissolve in liquid form.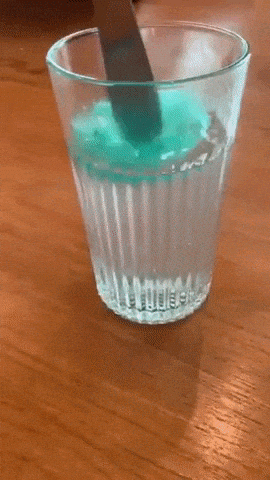 "Every year, an estimated of one trillion plastic bags are consumed worldwide. Compostable and biodegradable, Avani Bio-Cassava bags offer you adaptable solutions to mitigate this horrible worldwide epidemic,"
"Avani bags are a bio-based alternative that becomes the ideal replacement to petroleum-based plastic bags," Avani Eco added.
Besides the usual T-shirt bag, they also have griphole, polybag and laundry and garbage bag variations of their cassava bags.
We can't wait for Avani Eco's amazing cassava bags to make it's way to Malaysia!
What do you think about this? Let us know in the comment section.
Also read: This M'sian Is In The 30 Under 30 Changemakers Awards For Teaching Youths To Save Oceans