Here's How It Is Like Being An "Ultra Rich Asian Girl"
Ever dreamt what it's like living the high life? Well, we take a look into Chelsea Jiang's life, one of the stars in Canadian reality TV show "Ultra Rich Asian Girls".
The online show showcases several not just rich, but ultra rich girls and their daily lives. Kinda like that show, The Real Housewives, only younger and hotter.. and who doesn't like a pretty face?
These girls are young independent women starting their lives and careers with the newest Hermes Birkin bags and YSL shoes while vying for the status of #HBIC "Hot Bitch in Charge" and viewers get a peek into their luxurious escapades while they strive to make it into the fashion or acting industry.
Chealsea Jiang, 25, is a founder of fashion line C3 and the only child to an ultra rich chinese family who emigrated to Canada.
Jiang was born in Ottawa but was then raised in Beijing until 14 before moving back. She later left for Vancouver to attend the University of British Columbia to pursue in a math degree as she first expected to become an accountant.
Jiang is known for her saying, "If I'm beef, I'm wagyu," which implies that she's pretty up there in terms of status and class.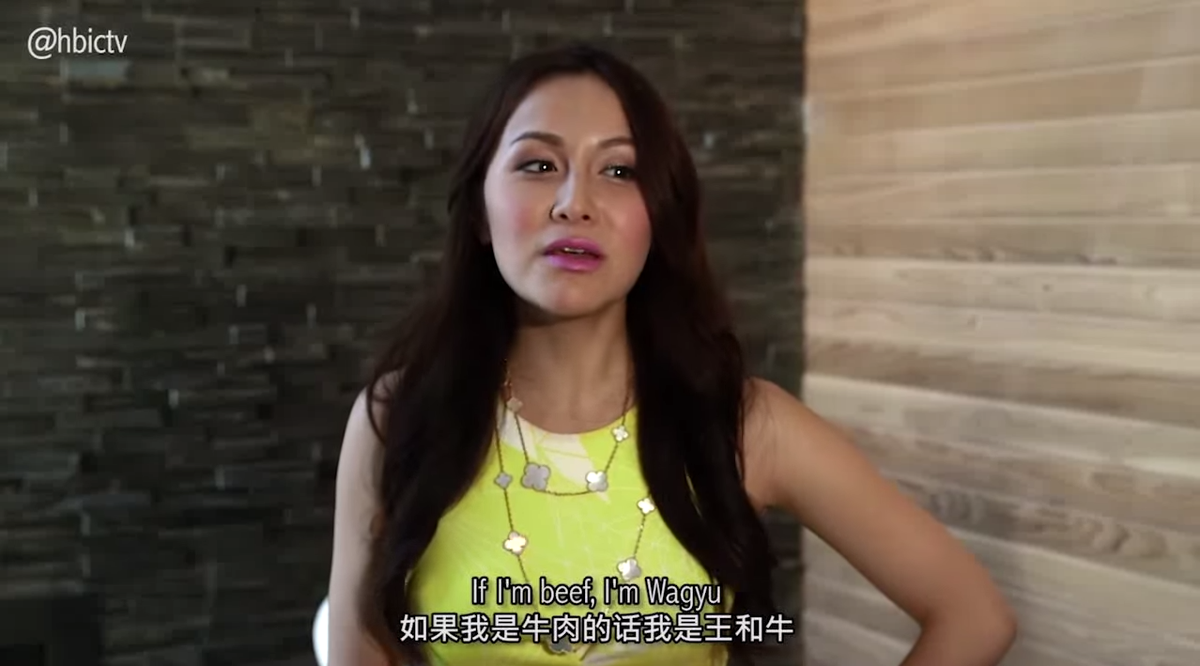 Growing up, Jiang barely saw her father who is always busy at work and when she does, he would buy her anything she wanted.
In one of the interviews, she mentioned, "My parents are helping me financially, but it's me who's making the decisions."
Jiang also said: "Ugly rich guys can use their wealth to get plastic surgery and become handsome. Hot and rich."
When she was asked if she would ever marry someone who is considered "below" her financial class for love, she said: "Yes, I believe in love more than anything else."
"Tuhao" is a term usually used to call rich Chinese who are spoilt and lacking in manners. When Jiang was asked if she sees herself being called one, she replies:
"Of course not. First, we are not uncultured or lack manners. Second, I'm not rich enough to be called tuhao lol."
Chelsea posts pictures on her instagram on an almost daily basis and her pictures sometimes leave us envious wishing we could sail on a yacht and eat good expensive food too.
Although she's living a luxurious lifestyle, Chelsea tells the world that it's not all given to her. She has worked as a waitress when she was 18 and now has a career for herself.
She even believes of charities and providing for the needy. Jiang says,
"It's easier for those who are fortunate with wealth to make the world a better place because they have more power in general. So I think the rich should do whatever is in their ability to help those who have needs."