The Korean craze came by a storm quite some years ago and it looks like it's not going to leave anytime soon. Can you blame it? K-pop and K-drama are the types of content that sometimes is just beyond our wildest dreams and they never fail to impress us with their creativity.
Growing up in the '00s, you're probably familiar with some K-dramas here and there and your mom bawling her eyes out over an intense romantic drama. Today, we bring you a blast from the past with some '00s dramas you've probably forgotten about and can binge-watch this weekend!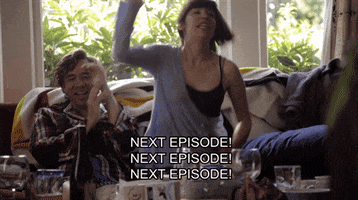 1. Winter Sonata
Considered the OG of all K-Dramas, this drama starring Bae Yong-Joon and Choi Ji-woo is about a talented son of a musician searches for information about his past in a rural city.
The series is widely considered to be the Korean drama that launched the Korean Wave throughout Asia and worldwide.

2. Secret Garden
This drama starring Ha Ji-won and Hyun Bin is about a rich CEO of a successful company falls in love with a poor stunt-woman, the couple faces challenges given their different cultural backgrounds and the man's disapproving mother.

3. Dream High
Sort of Korea's High School Musical, Dream High tells the story of the students at Kirin High School of Art who work hard to achieve their dreams of becoming stars.

4. He's Beautiful
He's Beautiful is the first K-Drama that aired in Canada stars Jang Keun-suk and Park Shin-hye. The whole conflict of the drama is about the management company of the idol group A.N.JELL insisted on adding a new singer to the group as the lead vocalist; Tae Kyung's voice was damaged.

4. Coffee Prince
Starring Train to Busan's Gong Yoo, Coffee Prince is an irresponsible bachelor who pretends to be gay so he can avoid blind dates arranged by his grandma. He hires Eun-chan to be his lover, not knowing that she is actually a female.

5. Boys Over Flowers
The drama that shot Lee Min-ho to prominence is about Jan-Di, an intelligent girl, transfers to an exclusive elite high school, despite being poor. Here, she crosses paths with four of the richest boys and falls for one of them.

6. Jewel in the Palace
This historical biopic drama tells the story a young girl, Jang Geum, who would eventually become the first female royal physician during the Chosun Dynasty 500 years ago.

7. Princess Hours
This drama is a literal high school fantasy starring Yoon Eun-hye, a common high-school girl, tries to find her way after she is unexpectedly married off to the Crown Prince, Ju Ji-hoo.

8. City Hunter
Lee Min-ho struck gold again with City Hunter, an investigative thriller that has all elements of action, romance, thriller and revenge. This interesting drama starts with five South Korean officials plan a covert operation, codenamed "Operation Cleansweep", to enter North Korea and kill several top members of the North's high command.
Did we miss any iconic K-Dramas? Let us know in the comments section!
Also read: Oppa Saranghaeyo! Woman Hires An Oppa To Take Her On A Tour Around Seoul & You Can Too