Heartwarming Image Goes Viral, but There's A Deeper Story Behind It
A heartwarming photo of a young woman clad in a tudung that was seen assisting an elderly woman has taken the internet by a storm. It's a beautiful image of racial harmony and a touching moment of a young woman helping out a senior citizen, but there's more to the story than what the image seemed.
These two are not strangers, but actually family!
The young woman, Sakinah Rafiq Tan Hui Ling, was using her hijab as a makeshift umbrella to help shield her 78 year-old grandmother, Annie Loh, from the rain. Whilst many mistook Sakinah for a Malaysian, it was later clarified that she is actually s Singaporean. The photo was captured by Jason Quah, a Singaporean photographer.
Facebook user Saiful Bahari Baharom had reuploaded the photo with the caption "I love this photo", and the post collected more than 28,000 likes and 10,000 shares presently.

Credit: Saiful Bahari Baharom
Sakinah has since taken to her blog to express her feelings about the incident.
Her first reactions to her instant fame as an internet sensation?
Apparently, Sakinah is feeling overwhelmed: she describes herself as a person who doesn't know exactly how to deal with being in the limelight. In fact, she's at a loss on how to respond to the sudden recognition.
"I'll just say I feel a bit exposed and violated," she wrote.
"On that fateful rainy day, I was sending my Nainai (grandmother) to the clinic and having breakfast with her instead of my mother because I wanted to lighten my mother's burden of travelling on her injured leg, and I honestly just missed my Nainai," she wrote on her blog.
"Mr Jason Quah was under the block with his professional lens and camera, seeking shelter from the freshly-subsiding rain, when he happened to catch an eye of my Nainai and I alighting from the cab. And that's the truth and history of the current Hijabrella meme."
In the same blogpost where she wrote about the incident, she took the time to speak up about a few issues she holds dear as a racially-mixed Muslim.
She raised how many non-Malay Muslims struggle with acceptance from their families, adding that she has spearheaded a couple of ground-shaking projects to help raise public awareness. She also pointed out that though interracial families are becoming more common, the stigma still persists.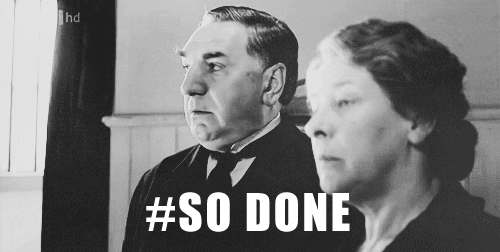 "I find it quite sad that me just sheltering my Nainai has stirred hearts for the mere fact that it's rare to find a 3rd generation care for the 1st generation," she added.
Sakinah lamented that old folks seemed to lack care from the younger generation.

Credit: rojakgirlthoughts.blogspot.my
Sakinah added on a more serious note that she was disheartened to find that some people felt like they "have the right to decide" whether the elderly woman in question is her grandmother, whom she calls 'Nainai', or just some random "Chinese lady" on the street.
On top of that, she recalled how netizens began to hurl really insensitive remarks at her, judging Sakinah based on the photo alone. Some of them went so far as accusing her of "posing" for the camera!
What horrible netizens don't realize is that her NaiNai, is the real MVP, and is just an amazing human soul (sadly the same can't be said of the aforementioned naysayers!).
"My nainai is a very bubbly and loving soul.
Though she isn't even officially Muslim (yet, fellow Muslims please make du'a for my Nainai who already believes in One God), she threw out her pots and pans, at a time when her family was still considerably poor, to welcome my father's at-the-time Muslim girlfriend (my now-mother), who had dietary restrictions because of her faith.
My nainai and yeye, bless their souls, accepted my mother and my father's love for the Islamic faith with open arms.

My nainai used to visit my Malay grandmother every first day of Hari Raya, up till last 2 years when she was hit with Meniere's Disease."
Sakinah chose to raise above all the haters, and bless everyone with good vibes.
"May we all learn to love, more than hate, amidst all the terror going on elsewhere in the world. Thank you, Jason Quah, for causing the spark that lit up a few other issues linked to the Hijabrella shot."
Also read: This Man Tells You Why Chinese and Indians Do Not Deserve to Stay in Malaysia Anymore