Does Sleeping With The Lights On Really Make You Gain Weight?
Did you know, that apparently sleeping with the lights on can induce weight gain?
On 3 September 2020, Public Health Malaysia posted a picture with a caption saying that individuals who sleep with the television or lights on increases the risk of obesity.
According to the post, studies done with animals in labs support the hypothesis that light has effects on the regulation of melatonin, the "body clock" which controls our sleep/wake rhythm.
The entire idea of gaining weight while sleeping with the lights or TV on sounds crazy, but how true is it?
Actually, it was already reported by news portal including Reuters and CNN back in June 2019, that sleeping with the lights or TV on is tied to obesity. Sleeping with the television or lights on has been linked with higher odds of becoming obese for women, based on a journal published on JAMA Internal Medicine.
The study of more than 43,000 women has a result which having any ALAN (artificial light) exposure while sleeping was positively associated with a higher prevalence of obesity at baseline, as measured using BMI.
Researchers found that the women who slept with television or light on in the room were associated with gaining five kilograms or more, a BMI increase of at least 10%, and a higher risk of being overweight or obese.
According to Reuters Health, lead study author Dr Yong-Moon Park said that reducing exposure to artificial light at night while sleeping adds an important tool for preventing weight gain.
"The common recommendation that we make for people to remove TVs and other technology out of the bedroom environment to facilitate healthy sleep," said Dr Nathaniel Watson, a professor of neurology and director of the Harborview Sleep Clinic at the University of Washington who was not involved in the study, according to CNN.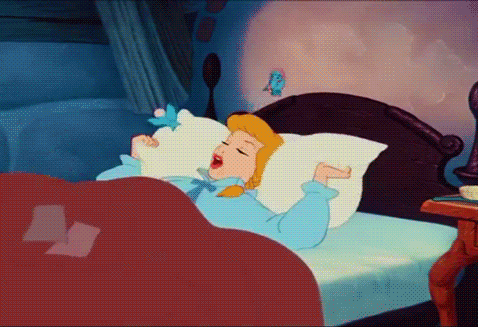 Light in the late evening will delay our body clocks as well as metabolism, according to Professor Malcolm von Schantz, a professor of chronobiology from the University of Surrey. He also said that the study strengthens the advice for people to "maintain good sleep hygiene, and avoid light and electronic distractions in the bedroom.".
Guess sleeping with the lights or TV on really make you gain weight and post a higher risk of obesity. So the next time before you get your beauty sleep, remember to turn off the lights and TV, and better to keep the electronic gadgets away too!
Also Read: Finding It Hard To Sleep At Night? Maybe It's Because You're A Pessimist