Distressed White Tiger In China Zoo Walks Non-stop In Circles In Small Enclosure
There may be a lot of animals that are enjoying the lack of human activity during this Covid-19 Movement Control Order (MCO) but there are still many out there who are suffering due to the result of human intervention.
One poor white tiger in a zoo in Beijing, China was caught on camera walking in a small circle continuously to a point where it's etched a deep track into the ground.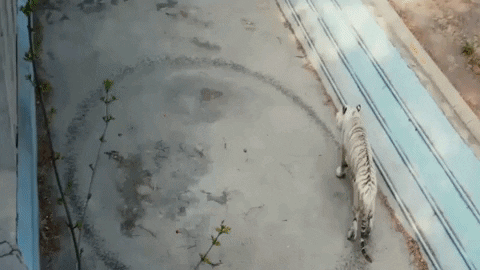 As according to the Express, the tiger's repetitive action is a psychological response to being confined in a cramped space. It also doesn't help that the tiger is clearly lonely and emancipated.
Dr Sun Quanhui, a senior scientific adviser at World Animal Protection China has said that the living conditions of animals inside China's animal facilities are a cause for concern.
"In almost every Chinese zoo, we see them in cement cages or behind steel bars, which to some extent is considered maltreatment. Some are species that naturally live in groups but they're often isolated, which also caused them huge psychological distress," he said, blaming China's lack of laws to adequately address this issue.
We genuinely hope that the Chinese authorities take notice of the poor tiger and take action, not just for the tiger but for any animal clearly exhibiting psychological issues from being held captive in zoos.
What do you think about this? Let us know in the comment section. 
Also read: German Zoos Might Have to Feed Their Animals to Each Other As a Last Resort to Keep Zoo Alive