Consumer Ministry Says Barbers Can Only Charge Extra RM3 For Disposable Gloves & Cape
Most of us have been clamouring to visit our favourite barbers the moment it was announced they could operate again, cause let's be honest, this is how we've looked.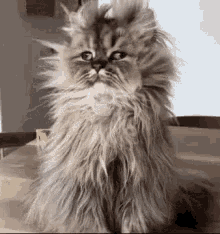 However, in the past two weeks, we have received news that your haircuts may cost RM5 or even RM10 more! This is due to the increase in operating costs to provide the necessary protective equipment for the barber or hair salon operator to comply with standard operating procedures (SOP).
Not to worry, as the Director of the Enforcement Group of the Ministry of Domestic Trade and Consumer Affairs, Datuk Iskandar, just confirmed that despite SOPs, your haircuts can only cost an extra RM3!
Sin Chew reported that the Ministry spoke with seven barber associations across the country and they agreed that the price of haircuts can only be increased by charging the customers for disposable gloves they use and cape which cost only RM3.
Datuk Iskandar added that authorities have inspected 461 hairdressers across the country during the RMCO and Article 21 of the 2011 Price Control and Anti-profiteering Act were issued to these premises.
"So far, five barber shops have been warned that they have raised their prices too high, and they will face fines if they insist on doing their own thing."
If caught charging exorbitant prices, a company can be fined RM250K while the barber themselves will be fined RM100K. "We understand that hairdressers face higher charges due to the set SOPs but the customers can't be taken advantage of," he said.
While everyone is eager to get a haircut, make sure your barber is NOT overcharging you. If you suspect your hairdresser is charging extreme prices, you can make a complaint at the National Consumer Complaints Centre here.
Also read: Defence Minister: "Ask Your Barbers To Show Proof Of Them Being Tested Negative If They're Foreigners"