Broke But Need a New Phone? Here's How You Can WIN a Note9 Just By Watching This Show
And not just any show! It's a five-episode reality series featuring some of your favourite influencers from all over Asia competing to win the grand prize!
The best part is, everything in the show happens right here in Sunway City Kuala Lumpur, and not only will the influencers get to win something but viewers such as yourselves can win something too! Some of these exclusive prizes include the Samsung Galaxy Note9, Samsung A7, Samsung A9, and more!
Well, without further ado, here's what you'll need to do in order to stand a chance to win these amazing prizes:
Watch The Amazing Sunway City Challenge
An additional two contests will run after the 5th episode where you can stand even more chances to win the Samsung Galaxy Note9. That means, there's a total of three Note9s to be won!
The more episodes you watch, the higher your chances of winning! Sounds easy, no? Just make sure you tune in to watch this five-episode reality series, okay! Five episodes only!
And in case you have no idea what to expect, here's the low-down on what The Amazing Sunway City Challenge is about:
1. A total of 10 influencers from 10 countries will be competing against one another
View this post on Instagram
View this post on Instagram
These influencers who have a collective following of 25 million include Jaa Suzuran (Malaysia), Medyo Maldito (Philippines), RJ Abhinav (India), Michelle Joan (Indonesia), Matthew Stewart (Singapore), Ironbull (Taiwan), SorDor Style (Thailand), Gong Yi (China), Hong Young Gee (South Korea), and Hadia Ghaleb (United Arab Emirates). These influencers will be battling it out for RM25,000 worth of Sunway Pals Points as well as a brand new Samsung Galaxy Note9.
Additionally, the host of this exciting reality show will be none other than our very own Malaysian-born, multi-talented Jenn Chia!
2. The challenges will include going through the gushing waters of Sunway Lagoon's Vuvuzela and more
That's right, the world's largest water ride found in Sunway Lagoon will be among one of the challenges the players must face along with other popular rides in the theme park. The ice skating rink located in Sunway Pyramid will also be part of the challenges, among other excitements. While there are countless other exciting activities to look forward to, we don't want to reveal too much and spoil the fun. So if you're curious, make sure you catch the show! 😉
3. You can take this opportunity to explore Sunway City Kuala Lumpur from the comforts of your own home 
While being wildly entertained by the battling influencers, viewers can also take this chance to explore
Sunway City Kuala Lumpur's
many attractions which include
Sunway Lagoon
,
Sunway Pyramid
and more!
4. Viewers can win a Samsung Galaxy Note9 after every episode and MORE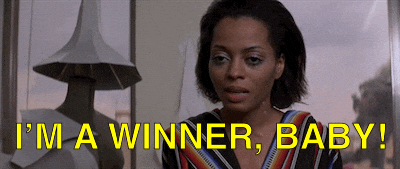 In fact, there are a number of contests that will be running concurrently during the show. So make sure you look out for them here:
Sunway City Kuala Lumpur's Facebook and Instagram pages – One contest will run throughout the five episodes, while another two contests will run after episode 5, all of which will be giving away a total of three Note9 smartphones
The 10 contestants of the show – The influencers will also be running their own contests to give away Samsung A7s and Samsung A9s. Check out their social media pages for more info!
So, to increase your chances of winning, make sure you join as many of the contests as possible!
5. This show will be able to reach more than 54 million viewers around the world
That's a LOT of people! 
And yes, this show taking place in Sunway City Kuala Lumpur will be broadcasted to the rest of the world all thanks to WebTVAsia and the wonders of the internet. That means viewers from other parts of the world will be able to enjoy this Malaysian-made, action-packed reality show and see the wonders of Sunway City Kuala Lumpur as a whole right from their smartphones, tablets or computers. #MalaysiaBoleh
Check out this video below to find out more:
Evidently, this isn't your everyday reality show, especially since it's taking place right here in Kuala Lumpur. So make sure you tune in and cheer for your favourite influencer(s) and possibly even win yourself a brand new Samsung Galaxy Note9, Samsung A7 and Samsung A9!
And remember to mark your calendars, because The Amazing Sunway City Challenge premieres on 28 February 2019. Find out more about the show and contests here!