Americans Mistook Our M'sian Flag For The US Flag And Complained That They Don't Have Enough PPE
We should wake up every day during the MCO and be immensely grateful to our medical frontliners for risking their lives and battling the Covid-19 pandemic. I'd even dare say that we're one of the best countries in handling this pandemic. At a time, when we're all supposed to stand together (in spirit!) some people still choose to be foolish and display ignorance without verifying the truth whatsoever.
American news portal posted their support for Malaysian frontliners
NBC News, an American news portal posted this picture on their Instagram page in support of a Malaysian frontliner asking us to stay strong! However, Twitter user @boujiebrownie brought the situation to attention where some Americans mistook the whole situation and commented without thinking much.
HEARTWARMING RIGHT?
Yet, somehow, a few people who didn't even observe the picture properly decided to chime in with their comments.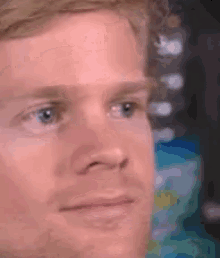 YEAP, this person mistook the Malaysian flag for the US flag and proceeded to make their comment regarding the situation in the US. He wasn't alone, unfortunately.
Our netizens quickly reacted and called these people out who obviously need better eyesight and a better national spirit.
"You don't even recognize your own American flag. Pity you, don't be so stupid."
Anyway, whatever country you are in, just remember all the medical frontliners are trying their best to eradicate the virus. We don't need unnecessary foolishness and racism during these trying times.
What do you think of this absurd situation? Let us know in the comments!
Also read: Govt: Nobody Allowed To Balik Kampung This Year, Crossing State Borders Is BANNED During MCO