8 'Adulting' Milestones Every Malaysian Has to Go Through
As students, our lives revolve mostly around rushing assignments, preparing for presentations and studying for exams; and more often than not, we'd wish the semester would just end so we could just graduate already. We're always in such a rush to grow up that we often ignore what our parents tell us, such as, "don't be in such a hurry to grow up, schooling days is one of the best times of your life" or "when you start working, you'll miss your uni days". Unfortunately, they're not wrong!
Here are some adulting milestones you've definitely experienced before, or WILL experience if you're still studying (don't say we didn't warn you!).
1. You sign up for your first credit card ever
Now I can buy everything!!! I'M RICH!
That feeling that comes with getting our first credit card is pretty awesome. It also makes us feel a lot more like an adult.
2. You start complaining how everything is expensive
Sigh, adulthood.
While we were still in school, whether something naik harga or not, never really bothered us. However, now that we're no longer getting an allowance from our parents, we depend solely on our jobs and salary to pay for stuff. With that, we feel the pinch even more. Last time, nasi lemak was only 80 cents wei!
3. Eating with parents = more savings
Speaking of things becoming more expensive, although we have the freedom to spend on whatever we want now, sometimes we forget that we still have a limit. We often realise that we overspend only when we barely have any money left in our wallets. So how now? Time to start being good kids and staying home for dinner with the parents! Don't act like you don't know what we're talking about!
4. Your wallet starts bleeding because of all the weddings ang paos you have to give
We all probably grew up tagging along with our parents to weddings and wedding dinners of their friends or other relatives.
However, as grown-ups now, an adulting milestone would definitely be to attend close friends' weddings (or baby showers) instead of acquaintances, and also having to pay wedding ang paos with our own money. Sigh, life was much easier (and cheaper) when we were kids.
5. You thought you could party every night but you end up staying home and sleeping instead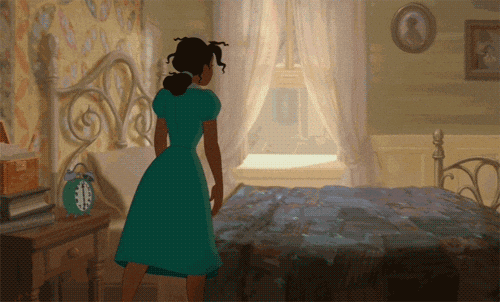 Working five days a week from 9am to 6pm is no joke. We may have had all these plans to go out every night because we can afford it now, but the moment we get home, all our plans go out the window and we become lazy sloths. It's 10pm already?! Time for bed. Crank up the jazz music please.
6. Learning the art of filing your taxes at the very last minute
Finally having a full-time job with good pay is great! However, it also comes with responsibilities. Booo.
Becoming a taxpayer is all part and parcel of becoming an adult; but the real milestone is when we learn the art of filing our taxes at the very last minute and still be able to submit it on time. I am now a full-fledged adult.
7. You start paying for a hundred different bills
From paying for petrol, to water and electricity bills, or perhaps even for WiFi; you name it, you've paid it!
Getting a job with a good salary doesn't mean we can just spend everything on ourselves. It's important to chip in for the house bills especially if we're still living with our parents. You think the water and electricity all free ah?
8. Finally owning your first property
Moving out from our parents's home is a huge step, and nothing says 'adulting' like getting your very own property. However, getting a new place would mean that we'd need our own furniture and appliances as well. We'd also need to clean up after ourselves and the home. Wah, I better start saving up for a vacuum cleaner and dishwasher.
As we all know, all these things don't come cheap.
However, if you're currently looking to get yourself some home furniture and appliances at insanely affordable prices, we've got a great place for you!
In conjunction with their 15th Anniversary, HOMEDEC is having a Salebration and you'll be able to find all sorts of appliances and furniture at up to 70% OFF!
You won't get an exhibition like this with such great savings anywhere else! The HOMEDEC Salebration will be done in two parts:
Additionally, if you register before the event, you stand a chance to win a Rinnai Electric Instant Water Heater or an NSB Pendant Light for your home too! So, register now, for HOMEDEC's last event of the year!!!
Find out more about HOMEDEC's Salebration here!