6 Things All Malaysians Who Are Passionate About Our Local Food Will Confirm Understand
There's nothing Malaysians love more than our local Malaysian cuisine. From the tangy, spicy banana leaf-wrapped Nasi Lemak packets to cheap yet equally delicious local versions of the Korean bingsu, a.k.a cendol, we have it all! Well, if you have a heart (and stomach) for Malaysian food, here are some things you will most definitely relate to on a spiritual level:
1. You can have Nasi Lemak for breakfast, lunch, dinner, and supper
Malaysian food is incredibly versatile. Nasi Lemak, for example, has all the right ingredients needed to complete a meal! You get fibre from the Cucumbers, carbs from the rice, protein from the egg, a little bit of spice from the sambal plus, a little bit of crunch from the
ikan bilis
and peanuts at the side. It's a dish perfect for any meal!
2. Forget overpriced Korean bingsus! We're team cendol and A.B.C. all the way
Why pay RM20 for a bowl of Korean bingsu when you can pay RM2 for a bowl of cendol or A.B.C (Air Batu Campur) with just as many toppings. After all, nothing beats having these icy treats by the cendol trucks under a cool, shady tree on a sunny afternoon.
3. Those pak ciks who sell appam balik, rojak, and more on their motorcycles are lifesavers
This is probably something you'll only get to enjoy in Malaysia. Lazy to drive out? Just listen out for their honks or walk around your neighbourhood. You're bound to bump into one of these "meals on wheels" and your tummy will definitely be satisfied.
4. Mamak food is your go-to supper choice all day, errday
Fast food and instant noodles are great and everything but nothing beats splitting a giant plate of Fook Kin Mee or sharing a piece of crispy, sugar-covered
Roti Tisu
with friends. These dishes are perfect at any time of the day 
and 
they're usually available at ungodly hours!
5. Two words: DURIAN. BUFFETS.
Any true Malaysian would appreciate a good Durian buffet. The smell, the taste, the texture, what's not to love?! Some more all-you-can-eat??? This is literally heaven on earth for many of us.
6. Anything that comes in "Malaysian flavours" gets us excited
Have you heard of Durian coffee? Or Nasi Lemak ice cream? While these flavours may sound odd, Malaysians being Malaysians, we can't help but give these treats a try, kan? Well, what if we told you that all the Malaysian dishes mentioned in this article have actually been made into incredibly unique Chocolatey goodies? Yes, you read that right! CHOCOLATEY. GOODIES.
We're talking about none other than KITKAT and their very Malaysian-inspired, limited edition flavours: Roti Canai & Curry, Nasi Lemak, Cendol Durian, and Kopi & Kaya Crunch.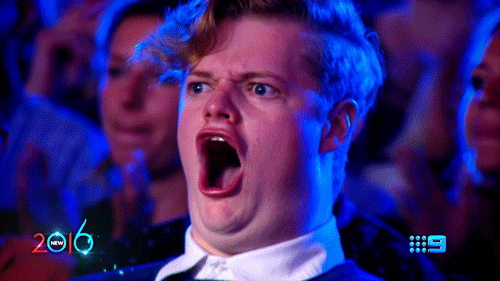 Sounds pretty insane right? Who would've thought that Malaysian food and KITKAT could mix?! But trust us when we say these flavours are pretty incredible! Yes, we tried it! 
And in case you're wondering, KITKAT has released these new flavours in conjunction with KITKAT Chocolatory's 3rd anniversary!
And whether you're searching for something unique like the Cendol Durian KITKAT, or something with a bit more spice like the Roti Canai & Curry KITKAT, or maybe something that reminds you of home like the Kopi & Kaya Crunch KITKAT, you'll be able to get it all from KITKAT Chocolatory's pop up store in Sunway Pyramid from now until 6 October!
I mean, just look at these beauties…
After all, what better way to celebrate a birthday (or any other occasion for that matter) than with Malaysian-flavoured chocolates,
ammirite?
And in case you miss their pop up event in Sunway Pyramid, not to worry! You can actually drop by the
KITKAT Chocolatory flagship store in
Mid Valley, KL
.
You'll be able to experience ALL their unique flavours here (apart from the four mentioned above) AND completely customise your own KITKAT chocolates too!
Here's how it works:
Choose your chocolate base (milk chocolate, white chocolate, or dark chocolate)
Choose your unique toppings from over 16 choices (chili flakes, senchia kikusui green tea leaves, chewy caramel, and more)
You can opt to personalise it further by putting your name on the box along with other decorative patterns
The chocolates are so versatile, you could even opt to get this for your friends and family too, regardless of the occasion! Whether it's for a birthday, house warming, full-moon, and so forth, KITKAT Chocolatory has something for everyone, and for every occasion. After all, who would say no to chocolates? 😛
Before you go make your crazy KITKAT creations, however, don't forget to give their four limited edition Malaysian flavours a try when you drop by too! Find out more about KITKAT'S special birthday promos and all their new and upcoming flavours here!