25yo Air Hostess Dies of Organ Failure 3 Days After Getting Bitten By Mosquito
Mosquitoes, the one insect that's hated by everyone because of their tendency to leave itchy and painful bites. They are also feared for being the carrier of several infectious and sometimes deadly diseases!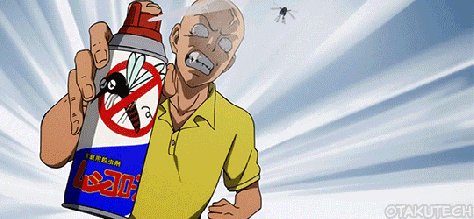 A 25-year-old air stewardess from Thailand died from dengue fever just 3 days after she got bitten by a mosquito.
According to Oriental Daily, Apitchaya Jareondee and a few of her family members suffered from high fever and severe headache after mosquitoes bit them. They were rushed to the Lanna hospital in Chiang Mai, northern Thailand. The doctor diagnosed them with dengue fever.
Unfortunately, the stewardess developed a severe infection from the mosquito bite and it triggered internal bleeding, shock and organ failure.
Apitchaya, who worked with Thai Lion Air, was pronounced dead on Monday (5th Aug). It only took 3 days from being bitten by the mosquito till her death.
The deceased's cousin then said that they are now taking extra precautions by closing all their windows and staying indoors as it is now the rainy season in Thailand and there are mosquitoes everywhere.
Remember to stay safe as well, guys! We know that our country is one of the top breeding spots for Aedes mosquitoes!
Also read: Health Minister: Dengue Cases in Malaysia Have Increased by 89% in The Past 7 Months Alone