Inspiring M'sian Mum Beats Bone Cancer, Chases After Her Air Stewardess Dreams Again
Often times, we feel like everything is perfect and nothing can go wrong. Life is good and it feels like you're in a movie – but that is always when tragedy strikes.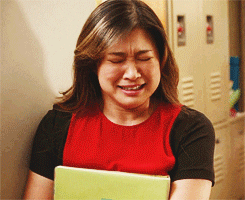 Nur Izadura Abdul Aziz was at the peak of her career when she learned that she had bone cancer, reported Malay Mail. She was forced to quit her dream job in 2007 after being diagnosed with early-stage Ewing's sarcoma, and that really took a toll on her. However, she did not let it stop her and in turn, she overcame the cancer and went back to working her dream job again!
Izadura discovered she had bone cancer when a torn ligament in her chest did not heal and became a lump. The biopsy showed that she had bone cancer, and that it could only be treated through chemotherapy. She went through chemo for more than a year.
"During my treatment, I became very down. I lost all my hair and the whole experience was very traumatic for me. I became very paranoid after that."

"I couldn't bear to see any dust and I refused to eat certain foods like meat. I was too scared to do anything and I lost all my confidence."
News of her cancer affected the family very much because, at that time, Izadura's sister was battling leukaemia as well.
So her parents had to split up their responsibilities to take care of both of them. However, after battling leukaemia for seven months, Izadura's sister passed away.
Izadura also did not want her children to see the state that she was in, so she discouraged them from visiting.
"I knew they were scared and I could see it on their faces. They weren't afraid of me but they feared the cancer and what it was doing to me."
After a year-long battle, the doctors told her that she was finally cancer-free, so she took time off to rebuild her confidence and surrounded herself with her loved ones.
Her old colleagues from Air Asia would always visit her and there was even once when she was undergoing a chemotherapy session, CEO Tan Sri Tony Fernandes called her!
After 7 years of recovery, she has decided that it's time for her to get back on her feet and pursue her dream job once again. The mum-of-three applied once more to AirAsia in 2015 and passed her exams with flying colours for a second time.
This doesn't mean that she went back to her previous post right away! She needed to start from the bottom again and slowly but surely, she sat for all the necessary examinations and got into AirAsia X. A few years later, and she's managed to get back on track and to her previous position.
Izadura says that she is very thankful to her parents and husband for being the supportive people they are.
"My parents and my husband were my biggest pillars of support while I had cancer. My mother was a working mum and when I was diagnosed, she had just retired, so luckily she was able to take care of me because my husband also had to work while taking care of our children."
She also mentioned that her husband had fought the battle with her and offered her all the support she needed so that she was able to recover both physically and mentally.
Izadura hopes that by telling her story, she will be able to inspire people to face obstacles head-on.
Well, that is certainly a very inspiring story and we hope that Izadura will be able to reach higher heights with Air Asia. Good luck and we wish you all the best!
Also read: M'sian Woman Shares How She Battled Breast Cancer DURING Pregnancy & Survived