Watch: M'sian Motorcyclist Shows Off 'Martial Arts' Skills After Getting Hit By Car on Kepong Road
A motorcyclist in Malaysia had quite a funny response after being hit by a car which sent him flying in the air and rolling on the ground.
Not to say that getting hit by a car is anything to be laughed about, but this guy sure had quite a response to something quite tragic.
On 6th January, a video was recorded by a motorist's dashcam where a motorcyclist ran a red light at an intersection in Jalan Bukit Maluri. The inevitable happened as a car crashed into him and knocked him off his motorcycle, flipping him upside down in the air.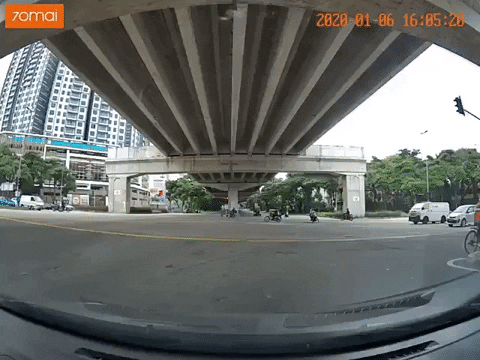 But what happened next is quite unusual. Without wasting any time, he immediately gets up on his two feet and walks towards the curb.
While walking, he starts making some gestures with his arms and bends his knees to the ground like he is doing some sort of martial arts move.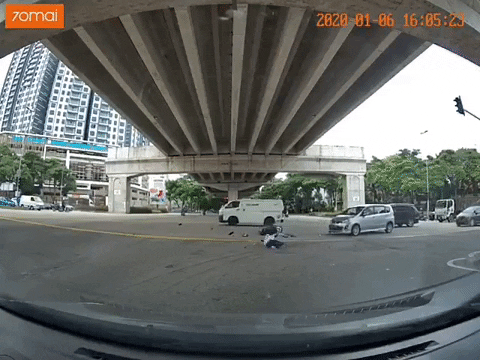 We're not sure if he was checking if his limbs were still working or if he really was trying to channel his inner Bruce Lee.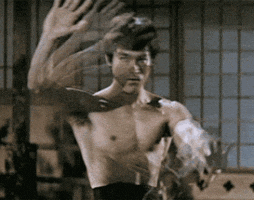 At this point, other motorcyclists have stopped to help the guy pick up his motorcycle, but he doesn't seem very interested in checking if his vehicle is okay, nor does he seem to feel bad that someone else is doing it for him.
He just lingers around, swings his arms and literally just walks away from the scene. What's up with that?
Here's the full video:
Well, at least he wasn't injured in what could be quite a horrible accident. Did he think he turned into a stuntman after walking out of that crash unscathed? 
Also read: Watch: M'sian Motorcyclist Flies & Spins in the Air After Crashing Into Car That Abruptly Changed Lanes