Watch: Cheapskate M'sian Driving Luxury Car Tailgates Another Car Through Toll To Avoid Payment
Malaysian drivers have been known for showing off their luxury cars while hanging out outside clubs and bars, but when it comes to actually spending money on compulsory expenditures such as parking (or losing your parking ticket), tolls and so forth, these drivers seem to outshine the rest with their fancy maneuvers.
For example, the We Are Malaysian Facebook page took to their account to showcase a video from a back-facing dashboard camera of a car going through a toll booth. A luxury car can be seen speeding up and almost hitting the car from the back. He then tailgates right out of the toll booth before the barricade can close, avoiding payment.
We Are Malaysians wrote, "Toll Free. #PDRM #JPJ"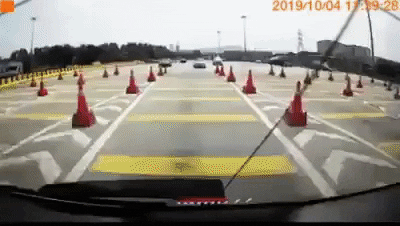 Netizens took to the comments section to call out the driver's obvious cheapskate behaviour.
Others were concerned that the car may have been stolen considering people with luxury cars should be able to afford paying a couple of Ringgit to go through a toll, right?
We Are Malaysians' posting has since garnered over 212 shares.
Come on, people, don't be THAT guy. Just pay your parking tickets and tolls. 
Also read: Woman Accuses Driver Of Not Parking Properly When She Wasn't Even In An Actual Parking Spot!