Viral Video: Malaysian Frontliners Cheer & Clap As We Move Into RMCO
As we make our transition from the Conditional Movement Control Order (CMCO) to the Recovery Movement Control Order (RMCO), many frontliners are rejoicing as their hard work and dedication throughout the Covid-19 outbreak has proven fruitful.
And they have every right to celebrate.
Malaysian nurse, Kuchikuchikhan took to her Instagram profile to showcase herself along with a group of medical staff and police officers cheering and clapping as they foresee the Covid-19 virus's eradication from our shore.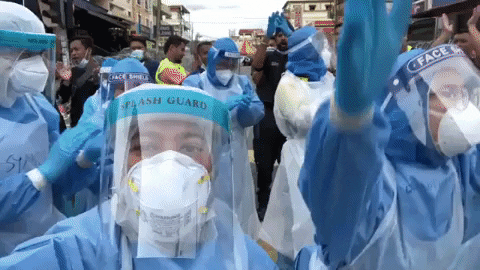 She wrote, "Can head back to your hometown? Clap a little! I kept this video to mark that one day, the Covid-19 virus will come to an end, but it turns out I'm more touched that children can now visit their parents. Share your appreciation for those who have contributed to our country."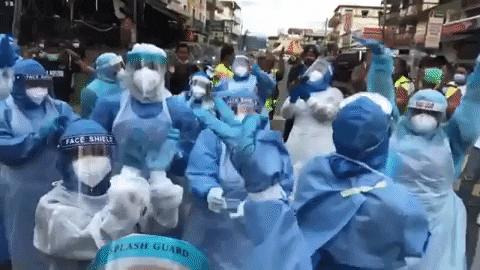 Netizens took to the comment section to showcase their heartfelt gratitude towards all the frontliners who have risked their lives throughout the outbreak.
This comment goes, "Thank you so much for fighting, frontliners!"
And they truly deserve the happiness and appreciation.
You can watch the amazingly touching video here:
Thank you, frontliners, we would never have gotten this far without you!
What do you think about this? Let us know in the comment section. 
Also read: As CMCO Comes To An End, M'sians Thank Frontliners For Their Dedication & Hard Work