UN: Unplanned Pregnancies, Domestic Abuse & Child Marriages To Rise If Covid-19 Measures Persist
It would seem, that among the sufferers of the Covid-19 pandemic, one group of people that stand the chance at being continually affected, if the lock down situation prolongs, is women.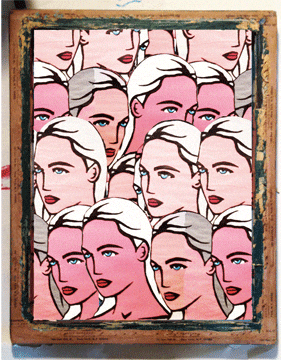 According to an article by the Independent, a study by the UN sexual and reproductive health agency (UNFPA), states that an estimated 47 million women worldwide will not be able to attain modern contraception if the Covid-19 situation persists for six months.
Researchers have done their analysing and discovered that there could be 7 million more unintended pregnancies and 31 million more cases of gender-based violence.
It is without a doubt that domestic abuse has jumped high since governments have introduced lock down measures to curb the spread of the virus.
"This new data shows the catastrophic impact that Covid-19 could soon have on women and girls globally. The pandemic is deepening inequalities, and millions more women and girls now risk losing the ability to plan their families and protect their bodies and their health.
"Women's reproductive health and rights must be safeguarded at all costs. The services must continue, the supplies must be delivered and the vulnerable must be protected and supported.", said Dr Nataloa Kanem, executive director of UNFPA.
Besides that, the study also predicts 2 million female gender mutilation (FGM) cases which could happen in the next 10 years because of this pandemic. This would cause a lifetime of severe health problems and pain.
And worse of them all, it also suggest that this pandemic could very much stall the curbing practices of child marriages. Which could possibly lead to 13 million more child marriages in the next decade.
Sad isn't it, what the future could possibly hold. It is as if women don't already have so much on their plate.
What do you think about this? Let us know in the comments!
Also read: 58yo Singaporean Woman Declared Brain Dead & Dies 9 Days After Recovering From Covid-19