These are the Photos That Won a Malaysian His Award at a World Photography Competition
"I hope the reality of the misery depicted in these pictures will draw the attention of the world to (these) people. (The Rohinigya) are human beings just like us, who dream of a perfect life."

Source: Mohd Samsul Mohd Said
Mohd Samsul Mohd Said has made our nation proud by winning first place at the 2018 Sony World Photography Awards category for Professional Current Affairs & News with his coverage of the Rohingya Migrants in Myanmar.
He was one of the 10 Professional category winners announced yesterday alongside the prestigious Photographer of the Year title, which was presented to British photographer Alys Tomlinson.

Source: Mohd Samsul Mohd Said

Source: Mohd Samsul Mohd Said
Hailing from Kuala Lumpur, Mohd Samsul is a freelance photographer who specialises in international news. His win in the Professional Current Affairs & News category has given him due recognition for his series 'Life inside the Refugee Camp', which focuses on the ongoing Rohingya crisis – depicting the stories of thousands of migrant fleeing violence in their homeland Myanmar.

Source: Mohd Samsul Mohd Said

Source: Mohd Samsul Mohd Said
As part of his accomplishment as a Professional category winner, he received flights and accommodation to the awards ceremony in London, Sony digital imaging equipment, and publication in the winners' book. Furthermore, his winning work has been included in the 2018 Sony World Photography Awards Exhibition at Somerset House, London. Talk about wang besar!
The Sony World Photography Awards is one of the world's most diverse photography competition, produced by the World Photography Organisation. It was so big this year, that the 11th edition saw a record-breaking 320,000 submissions by photographers from more than 200 countries and territories, presenting some of the world's finest contemporary photography captured over the past year. The prize-giving ceremony of this year's Sony Photography Awards ended on the 19th of April.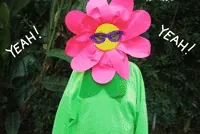 WOB presents our heartiest congratulations to Mohd Samsul! You've simultaneously shed light on a serious ongoing issue while bringing pride to the nation, and inspired our community to aim high and dream bigger. Malaysia Boleh!
Also read: Malaysians Reveal the Racism They Face While Overseas