Ip Man Star Donnie Yen Is In Malaysia For 3 Meet & Greets; Here's Where You Can Meet Him!
IP MAN! I mean, who doesn't love this iconic movie with its astounding action sequences. Donnie Yen is back in the FOURTH and FINAL instalment to this beloved movie series.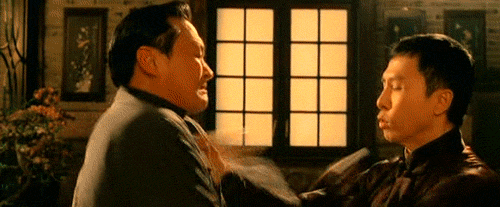 If you're a fan of the actor, get excited, he's in Malaysia for a meet and greet at Centre Court, Suria KLCC, Kuala Lumpur. He'll be in Malaysia for two days starting from today (11th December) at 8pm to the 12th of December. Tomorrow, there'll be a media session with Donnie and his co-stars along with the producers of Ip Man 4: Finale. Donnie is also accompanied by  Danny Chan Kwok-Kwan who plays the legend himself, Bruce Lee, and the producer, Raymond Wong along with the scriptwriter, Edmond Wong.
Donnie Yen will have his meet and greets in three locations as follows:
Dec 11,8pm- Centre Court, Suria KLCC, Kuala Lumpur,
Dec 12,7pm-  Oval Concourse, LG, 1 Utama Shopping Centre, Petaling Jaya
Dec 12,8.30pm- Foyer, MBO The Starling Level 5, Petaling Jaya
The latest movie sees Ip Man arriving in San Francisco where his student, Bruce Lee, has upset the local martial arts community by opening a Wing Chun school. I don't know about you guys, but this trailer has got me pumped up for the movie's release on the 20th of December. Check it out below!
Also read: Donnie Yen and Jackie Chan to Meet in Epic Showdown in Ip Man 4