Grandma Cleans 13yo Grandson's Closet, Find Inflatable Sex Toy In Box Supposedly Filled With "Chemicals"
We've all hidden something from our parents when we were young, whether it is a pack of cigarettes or something that your parents do not allow you to do.
However, this 13-year-old boy in Hubei actually hid an inflatable sex toy from his family for about half a month. The discovery was made by his grandmother, who was cleaning out his closet.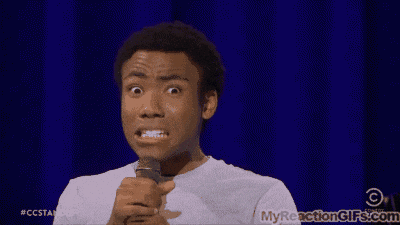 According to China Press, his cover-up was that the black box was filled with chemicals that cannot be exposed to light, so no one can touch it or open it.
The incident
One day in April, grandma was cleaning out her grandson's closet when out of curiosity, she went and opened the locked black box with a key that she found nearby. Lo and behold, in the black box, she found a 1.3m inflatable sex doll when the box was supposed to be filled with "chemicals that can't be exposed to light". Imagine how traumatised she was!
The boy's father said that he is in a dilemma and doesn't know what to do. He said that prior to this, his son was a very good, obedient boy who would get excellent results. However, after the embarrassing incident, his son is becoming increasingly rebellious, and he's not listening to what they are telling him. The man said:
"I want to talk to my son about this and make him realise his mistakes but I do not know how."
The boy's side of the story
The boy revealed that he knew about all these inflatable sex toys since 2016 (he was just 10 back then!). Although he was very curious, he never really had the opportunity to buy one until the end of last year. As he was under a lot of pressure, he thought, "why not?" and went ahead and bought the sex doll. It set him back about 1,000 RMB (about RM600) and in case you were wondering how a kid can have THAT amount of money, he received about 7,000 RMB (RM4,154) during Chinese New Year.
Once the doll arrived, the boy straight up regretted it as the box was so large and heavy. So he just kept it in the closet in hopes that nobody would find it. When the incident happened, he was very annoyed.
Expert's point of view
The family has said that they really do not know what to do and how to tackle this issue. Some experts have voiced out on this issue and said that it's natural for children and adolescents to be curious about sex. Parents with a traditional mindset will think that it's never too late to have "the talk" but what they fail to recognise is that kids nowadays are different from back then.
So if you don't educate them or try to have the talk with them about the birds and bees, they will be gullible and imitate the things that they see.
We totally agree with the things that the experts say! We believe that sex education is a very important thing and that it's a good thing that starting 2021, students will learn about sexual harassment and statutory rape in our Malaysian syllabus. 
Also read: Starting 2021, Students Will Learn About Statutory Rape and Sexual Harassment