Watch: M'sian Boy's "Drain Surfing" Adventure During Storm Goes Viral, Mum Not Amused
Ah, those sweet simple days when we were children. That time of our lives where we didn't have to worry about bills or the fact that our bodies are aging faster than expected. To those still in their childhood, hold on to it, you'll always think of them as precious. While we always hear that kids nowadays don't enjoy playing outside and are always on their phones, these kids put a rainy day to the best use.
#AWATNINews [VIRAL] 'Mak dia dah kejar satu taman nak libas dengan getah paip' Gara-gara aksi 'terowong Sunway Lagoon', kanak-kanak bermain air longkang di Taman Idaman, Kluang, selepas hujan lebat nyaris terciduk dibeduk ibu kandung. pic.twitter.com/x29f5SOZRZ

— Astrol AWATNI (@501Awatni) October 16, 2019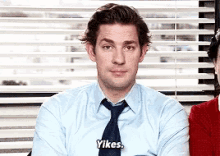 In the video, the boy can be seen sliding down a drain during the heavy rain, even going under a "tunnel" until stopping himself on a pipe. In the full-length video, the boy's friends helped him to hold the current so that he can take on the drain like a hero.
To those who are worried about the boy's safety, he's perfectly fine and without any injuries – except those he might have gotten after his mom chased him around the housing area with a rubber pipe to whoop him. I would not like to be that kid right now!
Enjoy your childhood to the fullest but always remember to be careful!
Tell us in the comments what was the naughtiest thing you did in your childhood!
Also read: M'sian Girl Shares How A Discipline Teacher Epicly Taught A Naughty Kid A Lesson WITHOUT Caning Him