Watch: 3yo Cheekily Watches Neighbour's TV from Window as Dad Only Allows 15 Mins At Home
When our parents restrict us from doing something, it is most likely for our own good. But sometimes we just can't help but go behind their backs and do the things we know we're not supposed to do.
A cute video posted on YouTube shows a little girl sitting at a window and staring intently at something outside. Turns out, she was watching the TV from her neighbour's house.
According to Sin Chew Daily, the three-year-old girl from China was restricted from watching too much TV by her father as he wanted to make sure that her eyesight was well taken care of.
Her father would very carefully control the amount of time she spent watching TV and would only allow her 15 minutes of TV time every day.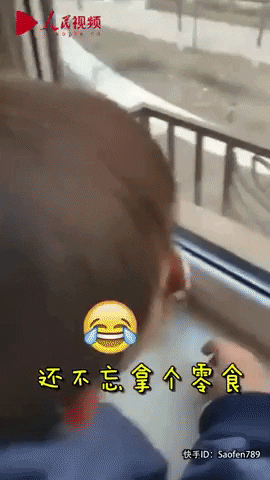 Recently, however, the father started noticing that the girl would sit by the window at the same time every day. She would sit there for hours and not move, sometimes bringing snacks with her as she stared out the window.
Only when the father decided to check out what his daughter had been looking at every day did he realise that she was actually watching their neighbour's TV across the road.
He also said that sometimes she would cry when the neighbour closed the curtains which made him laugh.
Here's the video:
Aiyo, this little girl is so cute!! So smart as well!
Also read: Watch: This Baby Koala Climbing Onto a Doggy's Back & Refusing to Let Go is the Cutest Thing Ever!