Video: Woman Gets Slapped by Noodle During Famous Haidilao Noodle Dance
Haidilao is one of the most famous hotpot establishments in the world, and every time someone says they want hotpot, we know that they will be going to Haidilao. Other than their Mala soup base, they are also known for a few other perks such as their free manicure, freebies and also their noodle dance.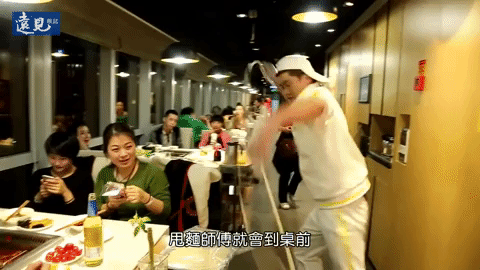 Their noodle dance is so famous that whenever it happens, people will take out their phones and start recording it to post on their social media accounts. Their audience will then be able to recognise where the person is by just looking at the iconic dance.
Throughout the year, there have been many instances of people making viral posts in Haidilao and this is one of those instances.
This video was posted to the group Subtle Asian Traits and it features a woman drinking something casually when something unexpected happened.
As usual, the person beside her was recording the noodle dance and when the staff member was feeling the dance too much, he made a slight misstep and ended up slapping the woman with noodles.
Then he accidentally hit his hand on her face as well, and we can see that she was shocked – and there might have been some spillage involved.
That could have gone horribly wrong if she was drinking something hot! We hope that the staff can learn from this and exercise a little more caution in the future!
Also read: HaiDiLao Waiter in Pavilion Goes Viral For Dancing to Blackpink While Serving Customers