Touching Moment Uncle Driver Belanja Student Who Broke Down Because She Had No Money
A wise man once said that "No act of kindness, no matter how small, is ever wasted." And despite the state of the world that we are in now, there are still people who can continue to prove that kindness is alive and well in society.
Get the tissues ready, because you're really going to feel your heartstrings tug!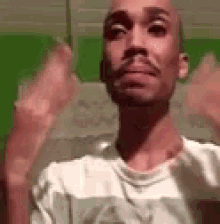 Twitter user @niniekamarudinn recently shared a story about how a kind-hearted uncle had offered to pay for her e-hailing ride in a true show of Malaysian unity, and it has swept social media by storm!
A freshman in UiTM Shah Alam, @niniekamarudinn who goes by Ninie, was planning to head to the nearby Tesco on her own to buy some things, as most of her friends had plans made over the long weekend.
Being a student, she decided against spending more than she had to, saying:
"I don't eat a lot in UiTM because I wanted to save. Wherever I could save, I save because when I look at the prices of my law textbooks and the prices of food, I decided on prioritising my needs."
But unfortunately, mishap struck at the supermarket as she wound up misplacing RM50! Despite looking for it all over, Ninie couldn't find any trace of where her money went. She said:
"That RM50 was all I had left as I didn't want to ask for more money from my parents. I was saving it up by eating biscuits and Maggi every day. I tried WhatsApping my friends, but most of them were busy."
Left with no choice, she booked a RM12.90 ride during maghrib, spending what little was left of her money. Upon entering her e-hailing driver's car, the driver turned to ask "Miss, why is your face so red? Are you tired?" She responded only with a smile, in an attempt to hide her frustrations.
But unable to keep her emotions held in, Ninie burst into tears as she explained her situation to the driver.
In a commendable show of kindness, the driver responded by saying "It's okay, don't cry. Uncle will waive your ride fare, as long as you promise to study hard. Uncle understand your situation. It's okay. If uncle help you today, maybe someone will help uncle tomorrow."
The uncle even bought her a meal to take home with her! How sweet!
Since the incident, Ninie has expressed her utmost gratitude for the uncle's kindness, and the story has spread like wildfire over Twitter. Many netizens praised the uncle for his compassion.
Another Twitter user chimed in by asking for Ninie's bank details, so they could help her out with her financial situation!
The Tweet has since been shared over 11.9K times. To Uncle Yew, thank you for being a shining example to all of us fellow Malaysians!
Also read: M'sian Grab Driver Waits Patiently For Girls To Finish Their Daily Prayers By The Road Side