This Inspiring Malaysian Girl Defeats Stage 3 Bone Cancer and Completes Her Diploma
People who refuse to give up even after being shot down should be an inspiration to everyone out there.
An example of such a strong and determined person is Twitter user @AidaRashidi, who beat cancer AND managed to finish her diploma! Yesterday, she posted on her Twitter to look back on her recovery and her graduation.
My highest achievement so far actually, to have the courage to go through all this, to accept my fate, to go the extra mile and finish my studies and also heal myself physically and mentally. https://t.co/VZ4wEi9ZjI pic.twitter.com/21WH84ziH5

— Aidadada 🍑 (@AidaRashidi) October 14, 2019
Aida started her diploma in 2015, but although it was only supposed to be a 2.5-year journey, it ended up being longer than that as she was constantly visiting the hospital. She also had to skip her morning classes as most of the hospital appointments were only in the morning.
"I cannot count how much blood they took to test me. Days of waiting for results, cutting the inside of my mouth for biopsy, CT scans, until finally the results came on 15th February 2017"
Aida was diagnosed with Stage 3A malignant bone cancer, and she left her friends and her studies in Arau to begin her cancer treatment. Aida described her gruelling treatment where she had to undergo 12 cycles of chemotherapy in one year! She also mentioned how she lost her hair and stamina while getting bruises all over her body. Her treatment went on until the end of December 2017.
But despite all this, Aida, being the determined, strong girl she is, decided to finish her diploma with another year. She changed to a campus nearer to her hospital as she still had her appointments and check-ups. She mentioned how difficult it was continuing her studies after chemotherapy, but SHE DID IT!
Aida graduated with flying colours and without repeating any papers! That's an amazing feat. In her Instagram post, she thanked her family, friends and also the doctor and nurses who supported and cared for her throughout her journey. There's not a more appropriate reaction for her feat than this.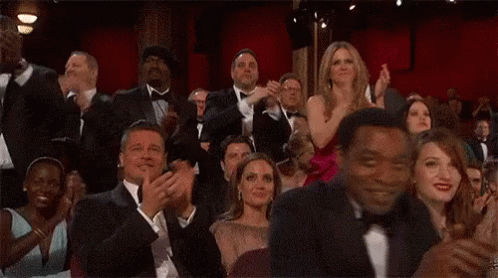 We wish the heartiest congratulations to Aida Rashidi for being an inspiration for everyone and for never letting anything get her down. Continue inspiring and good luck for your future!
Also read: M'sian Girl Beats Cancer TWICE, Is Now Dancing to Raise Funds for Lifelong Cancer Treatment