This German Woman Wants to Marry a Boeing 737-800, & Their Relationship Is "Very Physical"
You know it's just one of those days when you read something on the internet and you can't believe what you just read. Well, today, I'm just gonna add to that.
A woman from Germany, Michele Kobke, has admitted that she's in love with a  Boeing 737-800 AND that their relationship is "very much physical"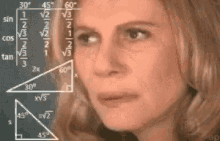 Didn't get that? Don't worry, it took us a couple of reads to let it sink in. Alright, now that we're all up to speed, let's get back to it. According to Kobke, the aircraft is very attractive, and she plans to marry him and live together in the hanger.
"He's the most beautifully built, and a very attractive and elegant aircraft,"
Because the plane is, well, plane sized, and she obviously can't have him in her house, she has a miniature-sized one at home for her nightly cuddles.
Kobke fell in love with her "schatz" (darling in German) when she boarded him in early 2014, and it was love at first sight.#awww
"When I touch his wings, I immediately get sweaty palms and am excited,"
Well, she ain't hurting anyone is she ? Here's to wishing Michele Kobke and her lover a plane-ly awesome relationship!
Also read: Aunty Opens Airplane Emergency Door Because The Air is "Too Stuffy", Delays Flight For an Hour