Sarawak Primary School Teacher Arrested For Dealing Drugs as Part-Time Job
Our teachers have always asked us not to smoke, not to play truant and not to break any laws, but what if our teachers themselves do it?
According to Utusan Borneo, a primary school teacher started selling meth earlier this year because of financial problems.
On 22nd July, the 49-year-old was arrested along with his wife and an Indonesian man in front of a restaurant in Selangau, Sarawak at around 11am.
They were in the car together with their two children, aged 17 and 9 respectively.
Upon inspecting the car, they found 3 small packets of methamphetamine amounting to around 2.85 grams stuffed inside a box of cigarettes.
During the interrogations, the teacher said that he dealt drugs in minimal quantities in the Selangau and Mukah palm oil estates area because of some financial difficulties. He also said that he got his stock from a dealer in Sibu.
Their urine samples tested negative and all 3 adults will be remanded for 4 days to aid in the investigations.
This case will be investigated under Section 12 (3)of the Dangerous Drugs Act of the Penal Code.
Remember guys, drugs are never the solution to any problems. Most of the time, they cause more trouble to us than before. Say no to drugs!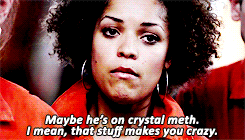 Also read: Elderly Woman Accepts Ride From Couple, They Rob & Abandon Her in Rawang Cemetery