M'sian Girl Shares Horrifying Videos of Her Doggo Causing a Poop-And-Pee Disaster in BF's Car
A Malaysian girl from Penang shared on Facebook about how her dog caused a poop-and-pee tragedy in her boyfriend's car when he went to pick it up from the vet.
Janice had received a call from the vet saying that her doggo named Lion was in good health condition and was told to pick him up from the clinic. As she was abroad at the time, she entrusted her boyfriend to pick Lion up at the clinic in Butterworth, Penang.
Little did he know that he was in for an unexpected turn of events that must've scarred him for life!
The guy had placed Lion next to him in the front seat, and all was good until Lion started pee-ing and pooping right then and there!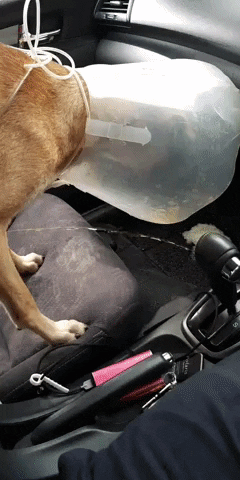 From the video, you can see the dog had already defecated on the car seat while he urinated onto the car floor. The guy can be heard shouting, "Walao, walao, walaaaaaaaoooooooo".
The next few videos just shows the dog sitting in his own poop as the guy is heard venting out his disgust.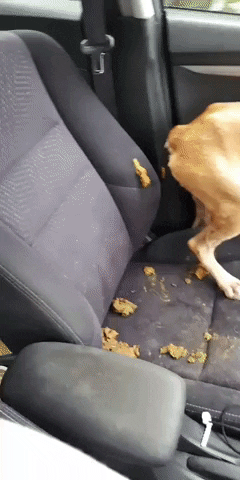 One of the videos then shows that the guy had stopped at an open grass area with the car doors open. He can be heard coughing as well.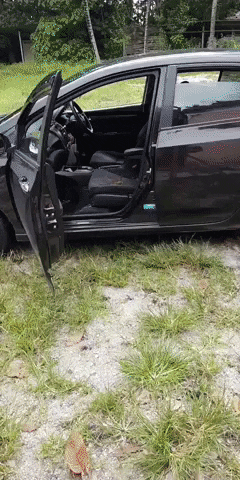 The last photo of the post then shows the guy's car parked at a car wash, hopefully with all the poop and pee cleaned out.
Janice then said that Lion had been returned to where they had originally got him from, adding that they would visit him often.
The post went viral with about 11,000 shares and about 6,800 comments at the time of writing, with many netizens praising the boyfriend for being such a good sport about it, while some said they felt sorry for his car.
"So sorry for your boyfriend, your boyfriend didn't break up with you, your boyfriend is so good," one netizen said.
"You have a good boyfriend, congratulations!" another netizen commented. 
Here's the video! Turn on your volume 😂
Posted by Janice Trx on Wednesday, October 9, 2019
And here's the full post:
"Walao" indeed! I can't imagine what it would've smelt like in that car 😷 Good of the couple to not ill-treat the dog, especially after what it did in the car.
What would your reaction be if the same thing happened to you? Let us know in the comments below!
Also read: Malaysian Steps on Dog Poop, Gets A Shiny Mewtwo Immediately After!