Man Steals Basin Tap Worth RM516 From Police Station Because It Would Look Good in His Home
When people do not pay attention to their surroundings, they may not notice their belongings going missing, especially those small trinkets. But imagine only realizing a basin tap had gone missing a month after it had been stolen? How could you not notice it?
A 50-year-old man was reportedly arrested after stealing a basin tap from the Woodlands Police Division in Singapore, reported Today. The said man was then sentenced to three months of jail time on Thursday (15th August) after pleading guilty for his actions.
The offense was committed on 1st March by Seah Kian Li, and was only discovered by the police station's cleaning supervisor nearly a month later.
It reported that Seah was at the Woodlands Police Division Headquarters as he had wanted to make bail for his brother. While using the toilet, however, he noticed that the tap was loose. Seeing that the design of the basin tap matches the aesthetic of his house toilet, he decided to unscrew the tap, which was worth S$171.20 (RM516), and took it back home with him.

Source: B&Q
Seah's deed was finally exposed when the divisional logistics officer, Mr. Lee Giem Chong, looked through the CCTV recording. After the offender had been identified, a police report was then lodged on 16th April at the Woodlands West Neighbourhood Police Centre.
Seah's home was raided on that very day, where the basin tap was found neatly affixed to his home toilet basin.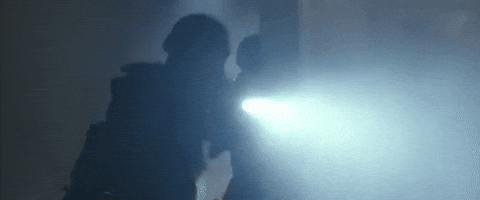 The man could have been jailed for up to three years or fined a maximum of S$2,000 for vandalism.
A Chinese interpreter was employed for Seah to give his own mitigation plea. He appealed for a light sentence, saying that he has been looking after his unemployed younger brother since their mother passed away.
His pleas, however, were dismissed as the prosecutor said there was 'nothing exceptional' about it. he added that he would leave it to the police to make a disposal order.
Stealing in the police station itself? Seriously? That man sure has guts for doing that.
Also read: 10yo Boy Seriously Injured & Severs 8 Nerves After Toilet Sink He Was Leaning On Suddenly Broke