Dozens of US Teens Hospitalised Because of Lung Disease Caused by Vaping
We often see a lot of people vaping because there is a common perception that vape smoke is "safer" than tobacco smoke. So, lots of young people take up vaping because it seems like a 'healthier' alternative.
Well, bad news guys, because around 22 people in the US have been hospitalised with vaping-related respiratory problems.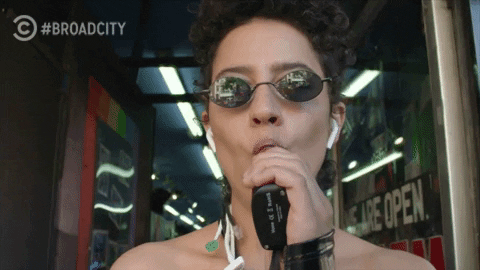 According to NBC, almost two dozen people have been hospitalised with severe breathing difficulties linked to vaping and doctors aren't sure why.
The doctors are not sure what they have inhaled or what devices they used. They also do not know where they bought their devices and liquids.  However, what is certain is that they vaped prior to their hospitalisation.
Some said that they used their devices to inhale nicotine and also THC (the psychoactive ingredient of marijuana).
Doctors have said that they have found some similarities between all the cases, but they still need to debunk this by looking at their devices, liquids and habits.
Four teens were admitted to the Children's Minnesota Hospital, where they all arrived with a bad respiratory infection that doctors believe to be like pneumonia.
However, after the treatment, their condition got worse. The doctor said that it is more difficult for them to breathe and their lungs are in distress. They ended up in the ICU and some of them even need respiratory assistance.
Dylan, one of the patients, said that after taking a couple of hits from a new vape cartridge, he started feeling incredibly sick. He went to the hospital the next morning and from then on, his symptoms got worse.
At night, his lungs were filled with fluids to the point that they had to put him into a medically-induced coma. He has now been discharged from the hospital and is recovering at home.
His brother said that Dylan did not buy his vape cartridge in a reputable store but rather, off the streets.
So in states where marijuana is illegal, people get their stock from other states and sometimes, the middlemen might have tampered with the vape juice by adding their own components into it.
It seems that the brand that he bought had actually gone out of business a few years ago but there are still products floating around.
Unrelated to these cases, a recent study from Yale University has found some chemicals called acetals in some Juul liquids. The researchers said that the chemicals are especially irritating to the lungs and can cause damage when inhaled.
A spokesperson for the American Lung Association has said that all e-cigarettes are unhealthy to teenagers, with no exceptions. As teen lungs are not fully developed, they are particularly susceptible to the chemicals in e-cigs because the aerosol has heavy metals and ultrafine toxic particles that penetrate deep into the lungs
There you have it guys, if you really need to vape, get your devices and liquids from reputable shops and it's even better to double-check the ingredients to make sure what you're about to inhale is safe. It's better to be safe than sorry.
Also read: 18yo Who Has Been Vaping Juul For 18 Months Undergoes Emergency Surgery For Collapsed Lung