Developer's Offer to Build Bungalow for RM50k Is a Scam, Says Construction Professional
Have you ever purchased something on offer without hesitation, simply because the price looked so good?
Our penchant for spending during sales or promotional campaigns tends to lead us to spend more than necessary on things of questionable quality.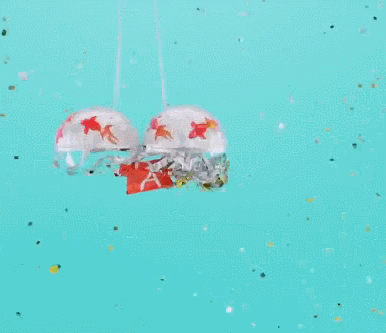 But what happens when the things that you want to buy involves a huge sum of investment, say property?
To many, buying a house might be a once-in-a-lifetime experience, a decision that could either make or break you if you make the wrong step.
Recently on Viral Media Johor, a prime example of things that sound too good to be true was shown — a home in which costs of construction starts at a meagre RM50k!
The status which writes, "It is so beautiful. A house can be built from RM50k, semi-modern. This kind of home is suitable to be built in the kampung."
Truly sounding too good to be true, @alwinhimself condemned the offer stating that a capital of only RM50k is simply illogical.
Construction is my field, i am qualified to give my educated opinion on this:

RM50k to achieve this is BULLSHIT. or scam. https://t.co/DbiOl3q51d

— alwinhimself (@alwinhimself) June 14, 2019
"I work in the field of construction, I am qualified to give my educated opinion on this. RM50k to achieve this is B******* or a scam."
He continued his criticism of the unnamed developer stating that there were others who before this conned people into believing that they can get a complete house with only RM30-50k.
"It is a pity that people spend their lifetime savings, only for some crook to come by and tell them they can get a house like this at a certain amount. After getting the money these 'developers' simply run off."
"Villagers and senior citizens alike have fallen victim to schemes like this."
The netizen then added that under no circumstances should a house be sold as "price beginning RM50", stating that it is misleading and how scams are done.
In his argument, he adds that location does not determine whether the price should be cheaper or more expensive – i.e. urban versus rural areas.
However, with all being said and done, the netizen summarized his criticism, stating, "It is not impossible, but it would be very very very difficult to execute and it would be very basic."
"Maybe it would not have floor tiles or ceilings. Remember, many contractors just want to secure the project."
"When RM100k is spent, and the house is not finished, it is almost certain then you will need to fork out much more to complete the project."
By his calculations, the cost of a house like the one advertised would cost 10 to 12 times more than advertised.
Datuk Alan Tong, Property Man of the Year 2010, notes that quality products always come with a higher price tag due to the research, effort, materials, and services involved.
"When an offer or a rebate sounds dodgy, the 'good deal' an be a scam."
When it comes to purchasing a property it is best to consult with those who really know what they're doing. You'll never know when that awesome deal you've been eyeing all this while may just be another scam. 
Also read: Hipster Sneakers, Perodua Myvi or Property: Which Should Millennials Be Investing in & Why