Watch: "Keluar, Keluar!" Cute 2yo Toddler Halau Her Elder Brother From Home
A life with siblings is very different than one without them. It is definitely noisier and of course, there'll always be some sort of sibling rivalry. At the end of the day, we know that our siblings will always be there for us as blood is thicker than water!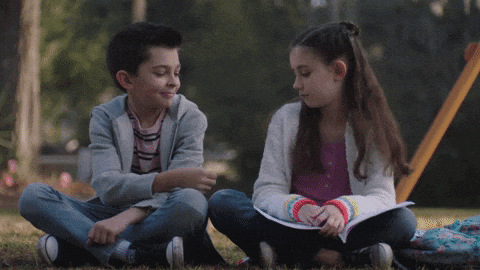 Last night (1 December), a video went viral on Twitter with 11k+ retweets and 12k+ likes.
A lot of videos go viral on Twitter, so what's so special with this one, you may ask. Well, this video features a 2 and a half-year-old asking her brother to keluar from their home. Before you say anything, watch the video!
Guys nk tumpang umah boleh? Adik aku halau aku😭😭 pic.twitter.com/GPWyEnKZQZ

— M.Haiqal (@M_Haiqal6309) December 1, 2019
In the caption, Haiqal (her elder brother) asks if anyone can let him stay with them for a while as his sister is kicking him out of the house.
In the video, we can clearly see Aqilah (the toddler) putting her hands on her hips and acting like a boss by directing her brother to get out of the house. When asked by Haiqal why she is kicking him out, she says:
"Mum wants me to kick you out. Tell dad!"
Haiqal told WORLD OF BUZZ that he and Aqilah have always been very close ever since she was born. The age gap between them is quite big as Aqilah is two and a half years old while Haiqal is 17 years old, but it is not unheard of!
As Haiqal has just finished his SPM, he thought of going out to look for some part-time jobs so he can earn a little extra money. He told his parents and Aqilah his plans and it saddened Aqilah a little as she wanted to play with her older brother.
To make things easier for both of them, Aqilah then halau-ed Haiqal away from home. Awwww, so cute!
Netizens have expressed their fondness over this pair of siblings and said that they are completely adorable!
Some of them shared their experiences with their very own little siblings as well, like this girl who says that when she scolds her younger sibling, they will always retaliate and say, "Go back to your dorm, I don't want to be friends with you any longer."
This is certainly a very cute video of a pair of adorable siblings. We hope that Haiqal will be able to find his part-time job soon and Aqilah won't miss her abang a little too much!
Also read: Cute Video Of Taiwanese Dad and Daughter Who Fell Asleep on The Subway After A Tiring Day Out