Travelling Soon? Here Are 6 Money Saving Tips You NEED to Know to Maximise Your Money's Worth!
Travelling the world is arguably on most Malaysians' bucket list. Sadly, not many of us are all that money savvy to afford the finer things in life. Well, if you relate to this, fret not as we've compiled a few ways you can save money to materialise your travel dreams. Here are our top 6 money-saving tips!
1. Get paid when you shop for Malaysians overseas! 
Love shopping? Check out Jetspree, a Malaysian-based app that rewards you when you shop for Malaysians during your overseas trip. 
Here's how it works:
Sign up as a traveller on their website.
Key in your destination and when you'll be returning to Malaysia.
Browse through the list of matching shopping requests to see which item is convenient for you to purchase.
Upon arriving in Malaysia, a representative from Jetspree will pick up the items from you.
You'll be reimbursed for whatever items you purchased plus earn rewarding tips.
Awesome, kan? Sign up here if you'd like to earn extra cash.
2. Use BigPay for an ease of mind while travelling
If you aren't familiar, BigPay is a prepaid Mastercard which works side-by-side with the BigPay mobile app. Think of it as an e-wallet with the added convenience of having a Mastercard.
With it you can:
Make purchases overseas at a competitive exchange rate. What's great is that BigPay doesn't charge an exchange rate fee like banks.
Save when you book an AirAsia flight using BigPay as you won't be charged a processing fee.
Earn AirAsia BIG points with every transaction made as low as RM20. You only need to link your AirAsia Big member ID to your BigPay account.
Which you can then use to redeem discounts on flights, in-flight meals, and even on OURSHOP! More on this later 😉
and many other great perks!
Find out more about BigPay here.
3. Try house and pet sitting to avoid spending on accommodation
The concept may seem a bit unconventional to some but it's actually nifty trick backpackers use all the time. What's more, you get to save on accommodation just by performing a few simple tasks.
Here's how it works:
Sign up on any house sitting website to be connected with homeowners that need help looking after their homes.
Apply for a job and wait to be selected by the owner.
Jobs can last from a few days up till a year, so pick one that suits you.
A variety of jobs are available which mainly includes looking after the safety of an owner's house and caring for their pets. Perfect for pet lovers!
There are plenty of house sitting opportunities worldwide even right here in Malaysia!
Interested? Here a few well-known sites you could check out:
4. Use ride-sharing apps to save on transportation
If you're looking for a cheaper alternative to travel from one city to another at a fraction of the price of booking a bus or train ride, give BlaBlaCar a try.
How it works:
Just key in your current location, desired destination as well as your preferred date and time of travel.
Book a seat and you'll be provided with your driver's contact details to get in touch.
Just pay and enjoy the ride exchanging stories with your new friend!
One user claimed she only paid about RM60 for a ride from Lisbon to Seville where a bus ride would have cost RM217! That's less than half the price wei!
5. Capture photos and sell them online! 
View this post on Instagram
If you love taking loads of photos in your travels, Foap is the perfect way to earn some cash.
How it works:
Upload your photos or videos online to start building your portfolio.
When someone purchases your work from your Foap portfolio, you will receive a 50% commission of the profit.
You can even take part in a mission by following a brand's brief and get paid if your pictures are selected.
They even share your photos to partners such as Getty images so you'll gain added exposure and attract more potential buyers!
Get it on Google Play or the App Store.
6. Shop for duty-free products online and grab attractive discounts off your favourite brands
Aside from the vacation itself, shopping duty-free products at the airport is something we all look forward to. Cheaper mah 😏
Well, if you relate to this, what if we told you you could buy duty-free products online hassle-free and pick it up at the airport or even delivered to you onboard your flight? 
How? With OURSHOP of course!
They even have brands we know and love too including:
Estee Lauder
Furla
Daniel Wellington
GoPro
Marshall
That's not all, they're having a limited time discount on all items from 23 Sept to 4 Oct!
Here are the deets:
30% off all items (from 23 Sept – 29 Sept).
20% off all items ( from 30 Sept – 4 Oct).
35% off storewide for AirAsia BIG Members on 22 Sept.
You can also earn 2x the amount of AirAsia Big points during the promo period wei! Which you can then use to purchase more items on OURSHOP or book a cheap year-end vacay for yourself 😉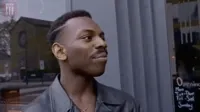 Don't say we never inform you ah!
What do you think of these tips? Sound off in the comments below if you have any other great money-saving tips, we'd love to hear from you!