We've all dreaded sports day back when we were younger. We had to walk around in costumes under the hot sun while sweating uncontrollably.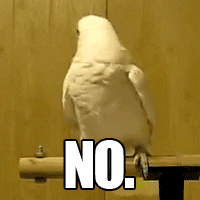 In a tweet that has now gone viral with 10k retweets on twitter, a certain kindergarten in Sandakan, Sabah has organised their 30th sports day where all the kids were decked out to the 9s with their costumes.
Although the others were all very cute, what caught netizens' eyes was this particular class… of sheep?!
LOOK AT THEM! In their all white costume looking so so fluffy like real sheep! Ok let's do a comparison.
Yes! The cuteness is definitely of the same degree! Netizens have also said that we should look at all the other "sheeps" in the back of the "herd" rather than focusing on the one in front.
While others said that he looked just like Russell from the movie UP! Coincidence? I think not. Look at this absolute unit.
All in all, that's definitely very creative and we think that it is absolutely ram-arkable! 
Also read: M'sian Kindergartners Meet Their Garbage Collectors for the First Time and It's The Cutest Thing Ever