Teenagers Who Shot Slingshots & Harassed Elderly Woman In Kelantan Surrender Themselves To Police
Recently, a video was circulated online, where a group of youngsters in Kelantan could be seen harassing an elderly lady as she was walking alone at night.
Many people were enraged over the incident, considering the group decided that it would be funny to bully an innocent, defenseless, elderly woman.
As according to the Info Roadblock JPJ/POLIS Facebook page, the authorities have arrested four teenagers, between the ages of 15 to 18, who are believed to be involved with bullying the elderly woman, after they had surrendered themselves to the Bachok District Police Headquarters.
The Bachok District Police Chief, Deputy Superintendent Samsulmuddin Sulaiman said that out of the four teenagers remanded, two are the children of the victim's cousin.
"Meanwhile, two other men aged 18 and 15, including the person who was recording, were arrested after surrendering themselves at 5:30pm," he added.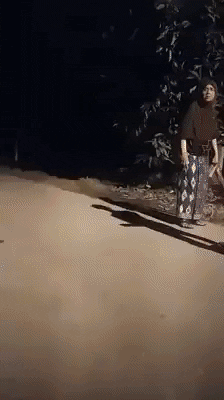 The victim, 67-year-old Wan Bidah Wan Deraman shared that she received bumps and bruises on her arm after two out of the four teenagers had shot her with slingshots during the incident which happened at 9pm on Wednesday night (30 September).
She said that she was walking home alone when she was approached by six youngster, including her cousin's son, who then tried to kick and shoot slingshots at her.
"I yelled as loudly as I could, begging them not to shoot at me as I worried that it would end up blinding me," she said.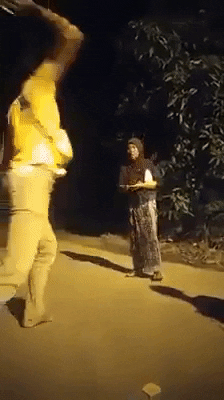 She added that they ignored her pleas as two out of them got more aggressive and kept shooting at her when it hit her arm.
"I then tried to beat them with my umbrella before running off. I'm often disturbed by the same group of boys to a point where I'm scared to go out by myself," she added.
The poor, elderly lady just wants to get on with her life without having to deal with harassment from such rude and disrespectful kids. We hope that the authorities teach those boys a lesson.
What do you think about this? Let us know in the comment section.
Also read: Two 14yo Seremban School Boys Arrested After They Beat Up Another Student Over Misunderstanding