Syed Saddiq: Attack on Chinese & Indians is An Attack on All M'sians, Zakir Naik Should Be Deported
On 8th August, televangelist Zakir Naik made several statements that have angered Malaysians. The first thing he said was that the Malaysian Hindus are more loyal to the Indian Prime Minister Narendra Modi than to our own Prime Minister Tun M.
He also said that Malaysian Chinese should all "go back" as they are "old guests" if a "new guest" like him was being asked to leave.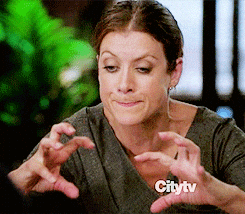 These statements have caused outrage across the whole of Malaysia, leading to rising numbers of people who want him deported, and his supporters becoming increasingly entrenched in their devotion to him.
According to Malay Mail, reporters asked Youth and Sports Minister Syed Saddiq via his ministry's official WhatsApp group if he agreed with calls by fellow ministers to deport the controversial televangelist.
He told them, "Yes. An attack on our Chinese and Indian brothers and sisters is an attack against all Malaysians."
He added, "It's ridiculous to even think that my fellow Malaysians are my tetamu. They are my family for God's sake. Enough is enough."
He then tweeted: "The strength of Malaysia is in the unity of its people. Enough of ridiculing our unity and loyalty. I know many Chinese and Indians who would die defending our beloved country."
Those who called for Dr Zakir's deportation include Communication and Multimedia Minister Gobind Singh, Human Resource Minister M. Kulasegaran and Water, Land and Natural Resources Minister A. Xavier Jayakumar.
Wherever you stand on the issue, we can all agree that we are all Malaysians and calling each other "guests" is wrong as we are family. Be strong and we'll get through this together! 
Also read: Zakir Naik: If You Want Me To Leave, Ask "Old Guest" Chinese To Go Back First