Ready For The 12.12 Sales? Here Are Some Amazing Deals You Don't Want To Miss!
We've had Single's Day, Black Friday and even Cyber Monday, and if you think that is all, think again! This is because on Thursday (12th December 2019) there's another sale that allows you to splurge and make a hole in your wallet a week before the festival of giving – Christmas. Yas!
Without further ado, we've compiled several deals that will be offered on 12th December 2019 in some of Malaysians' favourite outlets. So, bring out your notebook because here are some important deets that you must jot down. Or, you could just save this article to view it later…
1. 12 per cent on all products @ Traveloka
"What do you mean by all products?" you may wonder.
Well, Traveloka has been offering this promo since 1st December 2019 and the 12th is the last day of this promotion. During the period, they have been offering discounts on specific products on different days, but tomorrow is a little different. This is because they are giving a 12 per cent discount on all their products in conjunction with the 12.12 sale.
Here are some important details that you must know:
The promotion is available for all hotel and room types in Traveloka.
It's only valid for a one-time use during the promotion period, which ends tomorrow.
Only valid for bookings made via Traveloka's website, mobile site and app.
The promo cannot be merged with other promotions which are run by Traveloka.
You can learn more about this promotion by visiting Traveloka's official website.
2. Up to 73 per cent discounts on all products @ Watson Online 
The enticing promos on 12.12 don't stop there because Watson is running some great deals as their discounts go up to 73 per cent on their site. What's even more exciting is that this promotion is valid until 15th December 2019 and you will get to enjoy two other benefits, which are:
20 per cent Cashback if you use GRABPAY 
You can enjoy FREE DELIVERY if you spend a minimum of RM100 
You can check out the deals by clicking on this link.
3. RM12 for snack plate combo @ KFC 
If you love chicken, then we've great news for you because KFC has also hopped on the 12.12 bandwagon. Yep, they are offering their Snack Plate Combo for only RM12 (original price: RM15.30) on 12th December. But, before you head over to the nearest KFC outlet, here's some important information:
This promo is valid everywhere except in Genting Highlands, Mall of Medini and Airport outlets. 
It's only available on 12/12/19 from 10am to 10pm. 
One customer can only redeem this offer for 5 times. 
All you got to do in order to enjoy this promo is flash KFC's Facebook post to their friendly cashiers before you make the purchase. If you'd like to know more about this offer, go to this link to read about the Terms & Conditions.
4. RM12 set meal @ Secret Recipe
We kept the best for the last! Secret Recipe is offering a 12.12 Super Deal during lunch-hour (11am-3pm) for two of their set meals – Japanese Curry Rice (Chicken) or Spaghetti Bolognese (Chicken). The set meals, which come with a drink, will only cost you RM12 because they are sticking to the theme as well.
Do keep in mind that this promo is available at every outlet in Peninsular Malaysia except in PPUM, Medini Mall and AEON Taiping Mall. Here are some additional deets that you should take note of:
The promo is not valid with other on-going promotions, privileges, set meals or offers by Secret Recipe. 
The Secret Recipe has the right to amends the terms and conditions without any notice. 
Woo, these deals are amazing!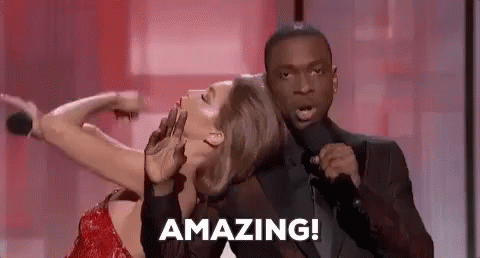 So, which one of the offers above will you most likely utilise? Tell us in comments below. In the meantime, if we've left out any offers on the 12.12, let us know in the comments section below.
Also read: On 12.12 Only: HUAWEI is Slashing RM200 Off the Nova 5T, Deals As Low As RM12 & More!